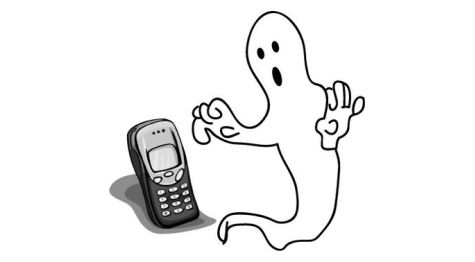 Nagpur News: Times have changed tremendously in the last twenty five years. The birth of new technology such as cell phones with Internet capability, laptop, computers, and even the recently released I-Pad has made communication with anyone outside of talking distance immediately accessible. Although technology reduces distance in this world, it increases distances between hearts. Today a number of families are breaking apart due to this. Thousands of such cases are pending in the Family Court, wherein relationships have been broken by the communication media. Both husband and wife are busy online or on their cell phone, and don't have time for each other. There are a few such cases in the Family Court at Nagpur as well:
Case 1: Petition number 7. Manish and Shetal, married on 11 July 2007, went to court in 2007. They gave up on their  relationship because the husband was too busy with his cell phone and the internet, not giving his wife enough attention.
Case 2: Petition number 78. Vinod and Sapna, married on 15 December 2002, went to court on 2009.  The wife was always busy in conversation with her parents, ignoring her husband and his family members.
Case 3: Petition number 884. Mahesh and Viju, married on 7 June 2006, went to court on 2007. The husband had seen a vulgar SMS in his wife's mobile phone, and dragged her to court.
Advocate Atul Gupta said, "If a newly married lady doesn't give enough attention to her husband and his family, it will create a big problem in her life. On the other hand, a husband busy on the internet and mobile who doesn't like to give his wife much attention will also face family issues. May husbands and wives today devote most of their time and attention to their family, colleagues and friends, but give very little to each other. In many common cases, either the wife is continuously busy with I-pad and constantly hooked to songs on the radio, or the husband likes a brand new mobile phone and new technologies and spends a lot of money on them, without consulting his wife. This also creates problems."
Teenagers today use cell phones much more than any other age group, but they are not the only ones affected; parents and even young children have become wrapped up in mobile connectivity. Cell phone companies understand this and in an effort to make more money, they put out new hardware such as newer, more stylish cell phones and software such as internet, text messaging, and applications that can hold anyone's attention for long periods of time. For the working class mothers and fathers, a call from the boss on a Saturday afternoon to come into work is never far away from possible. Each of these things causes problems in society that were less noticeable in past years.
Addiction to cell phones today is a full blown epidemic. Though cell phones have many positive functions and can help people in their everyday lives, its negative effects of will only continue to grow and spread through society, and essentially have the capability to change everyday life as we know it now.