Adarsh Club, GNI match draws with 1-1 score in Lokmat Second Division League Tournament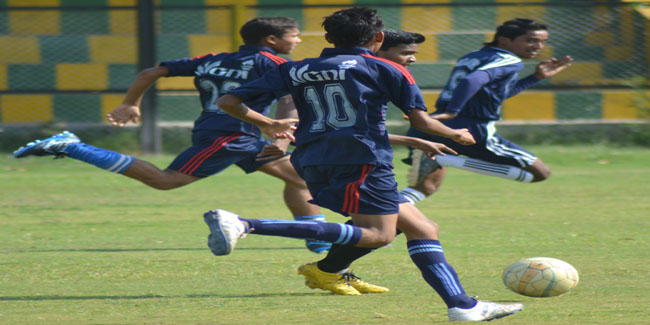 Nagpur News: A match between Adarsh Club and Guru Nanak Institute (GNI) was held at Motibagh Ground on Friday. The result of the match was drawn as both the teams scored one goal against each other in the Lokmat Second Division League Tournament in Nagpur. The first success went to Adarsh Club when Ujwal Fuley scored the goal (21th minute). But their joy of scoring the first goal was short lived by the Guru Nanak Institute when Raja Bawri (22) equalized the score by hitting a beautiful goal.
Tomorrow (April 27), Guru Nanak Institute will take on Krida Vikas Sanstha at 7 in the morning. In the second match, Orange City Academy will play with Sultan Football Club at 3 pm. And the third tie will be contested by Kamptee United and Adarsh Football Club.