Nagpur: In order to raise funds for their single point agenda of building class-rooms for under-privileged children, Nagpur Round Table-83 organized a stand-up comedy show titled as 'Comedy for a Cause' on June 26, 2015 at a City Hotel.
Two ace comedians Daniel Fernandes and Zakir Khan who claimed to have been performing for several years in India and abroad, had regaled the audience with their rib-tickling comedy.
Zakir Khan set the ball of hilarity rolling with his performance. Watching Zakir perform gave a feel of sitting in the comfort of one's favourite haunt with a group of close friends and has this extremely funny guy relating funny anecdotes from day-to-day life.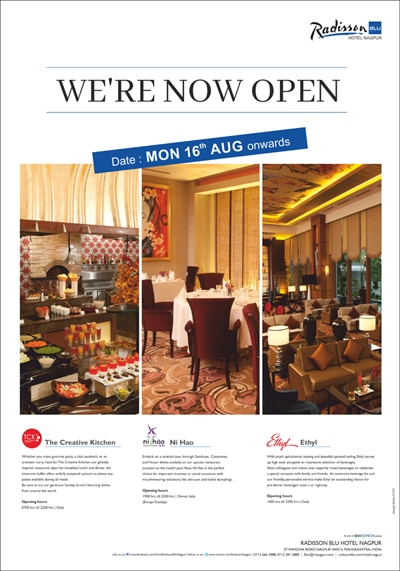 Daniel Fernandes on the other hand had the audience rolling with guffaws and laughter. His style, choice of words, his manner of presenting anecdotes which relates to everyday life made all the difference and soon had the audience eating out of his hands.
Some of his jokes were below the belt. However, this genre of entertainment was different and pretty new for Nagpur audience. One had to be in sync with Daniel to appreciate and understand his jokes. He did not spare the Gujjus, Mallus and Goans and Maharashtrians while delivering his stand-up comic act. He involved the members of the audience into his act which added to the hilarity.
While speaking exclusively with Nagpur Today, both the stand-up comedians claimed that the initiative taken by Nagpur Round Table is a unique and a noble one and more and more people should come forward for such causes.
While speaking to Nagpur Today, the office-bearers of Nagpur Round Table and some of the audience claimed that Nagpur Round Table-83's unique venture was and is truly a noble one. However, they added that everything was not as goody-goody one and they had their fair share of obstacles and problems. But the members and office-bearers stayed on and completed the work at hand in time. They added that they would certainly like to continue the good work.
The members of audience while speaking to Nagpur Today opined that this was definitely new and they did enjoy a lot. Some of them also claimed that they never realized when the show got over. For once, they forgot all their tensions, worries and care and simply enjoyed someone royally pulling the leg of some or the other.