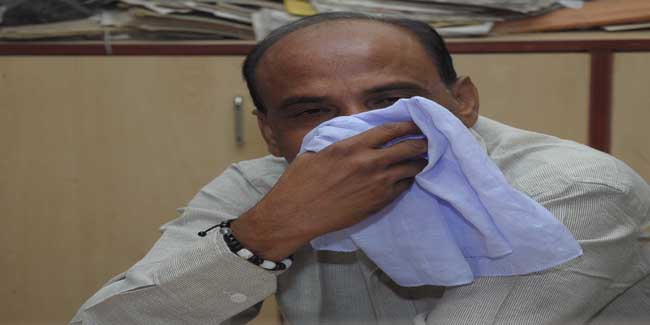 Nagpur News : Yet in another trap by Anti-corruption bureau on Wednesday afternoon, a Nagpur Municipal Corporation (NMC) employee was caught red-handed for taking bribe of Rs 2580.
Mukesh Meshram, assistant to tax inspector, had demanded bribe from complainant Anil Sahoo, for issuing tax mutation receipt to him.
Sahoo, 32, a resident of Tulsi Nagar in Kalamna, owned a 600 sq. ft. land at Ward no. 43 in Kalamna area. He claimed that Meshram demanded Rs 2000 as bribe amount along with tax money Rs 580 for issuing the receipt.
The trap was set up at NMC Ashi Nagar Zone office on Wednesday afternoon. NMC office officials were left stunned and terrified after ACB officials caught him red-handed in the office. He was later handed to Yashodhara Nagar police station.