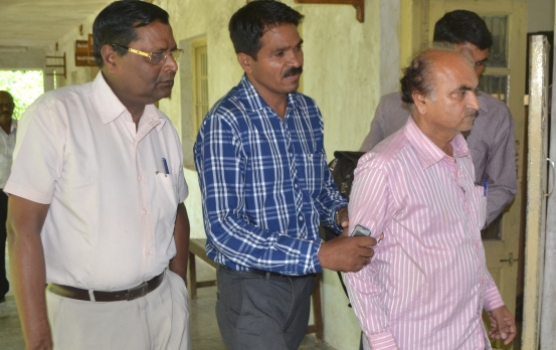 Nagpur News:
The Anti-Corruption Bureau (ACB) trapped and caught an Audit Inspector for demanding and receiving a bribe money of Rs 5000.
According an ACB press release, the complainant Mahesh Ramkrishna Pande, Pashudhan Paryavekshak (Animal Stock Supervisor) at Maharajbagh Zoo, told the ACB sleuths that Kashinath Shyamrao Choure (55), Audit Inspector of Local Audit Treasury Office, Treasury Bhavan, Amravati, (Class-3), resident of Mehkar, District Buldana, is carrying out annual auditing of the Zoo. Choure demanded Rs 5,000 for "no flaw remarks in accounts" of the Maharajbagh Zoo.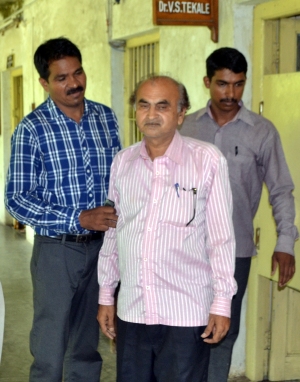 The Animal Stock Supervisor of Maharajbagh Zoo Mahesh Ramkrishna Pande approached the ACB office and lodged a complaint with them in connection with the bribe demand by Kashinath Choure. The ACB sleuths laid a trap and sent Mahesh to Choure with the marked currency. Mahesh negotiated the amount and finally settled to give Rs 4000. However, Choure first selected the office for receiving the bribe amount. But suddenly changed the plan and selected the office premises. Then again selected the Maharajbagh Zoo area, and finally selected the Zoo's urinal. As soon as Choure accepted the bribe amount the ACB men on the prowl caught him red-handed with the bribe money.
The operation was carried out by the Additional Superintendent of Police, H R Reddywar, Acting Additional Superintendent of Police Sanjay Purandare, Poilce Inspector Pratap Ingle under the guidance of Nitish Mishra, IPS, Deputy Commissioner of Police.