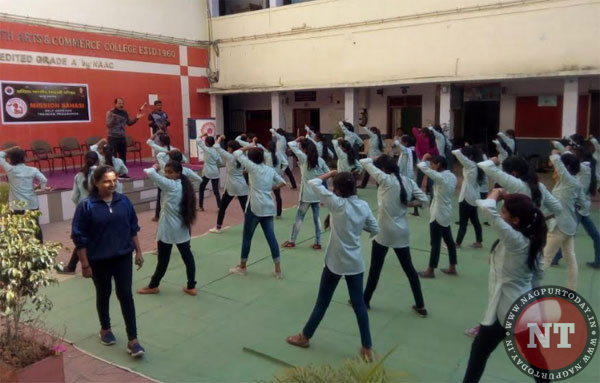 Nagpur: The Akhil Bharatiya Vidyarthi Parishad (ABVP) has started imparting self-defence training to women from January 1 to 3 under 'Mission Sahsi' programme.
The event was inaugurated at Dharampeth-based R S Mundle College premises in the presence of chief guest Vice Principal of R S Mundle Arts and Commerce College Major Dr Mohan Nagrale. The guest of honour was PSI Mrunal Wanjari of Women's Complaints Redressal Cell of Nagpur Rural Police.
Guiding the participants, PSI Wanjari said that "Mission Sahsi" is need of the hour. Today ABVP has taken a step forward and made a beginning with 'Mission Sahsi.' All the participating women are receiving training under the same mission.
Present on the occasion were students and teachers of the college in large numbers.