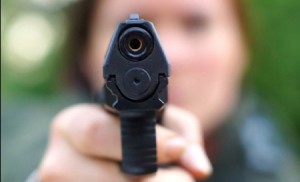 Nagpur News:
While police are busy cracking all the crime cases, especially murders and frauds that have sky rocketed these days in the second capital, goons in Dighori and Bada Tajabad are busy instilling fear among the citizens of the respective areas. Shop-keepers and resident live under the fear of dreaded goon Abu and his gang who have become terror in the area.
The Abu gang members threaten shop-keepers of dire consequence and demand extortion money for their safety. A reliable source informed that a compliance of Abu had forcefully taken possession of a land and also constructed a house on it. A complaint was lodged in this regard at Nagpur Improvement Trust (NIT) and the investigation is being conducted in the same case.
On the promise of anonymity, few shop-keepers told Nagpur Today that Abu gang members are very active in the area these days and threaten them to give extortion money. Due to fear, no shop-keeper could initiate and lodge a complaint with police. But this poses question on the credibility of police and its working to maintain law and order in the area. People are under fear but does police also scared of these goons and that is why no action has been taken against these goons to retain peace in the area? This is a question police have been neglecting to answer.
It is to be noted that Raja Gaus has also emerged a threat to people a few days ago and a gang war was speculated following the tiff between these two group. Gaus had also claimed that he would kill Abu, but the arrest of Gaus has calmed the war among these groups.
Police are in juggling between efforts to curb crime rate in city and also maintain law and order at the same time. It's a Herculian task for the city police.