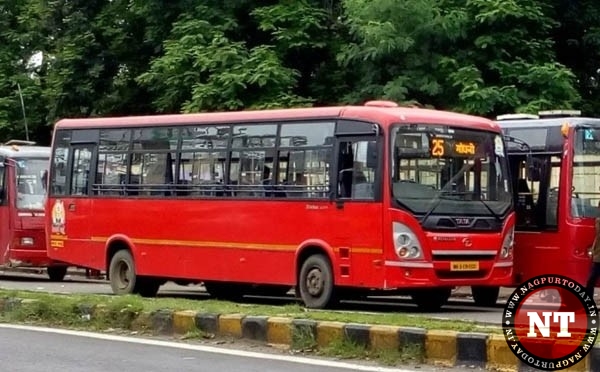 Nagpur: Disruption of Aapli Bus service stares the faces of commuters as the Programme Manager — Delhi Integrated Multi-Modal Transit System (DIMTS) Ltd — for the second time has locked horns with Nagpur Municipal Corporation (NMC). This time too, it has issued service termination notice for not only on account of non-release of Rs 4 crore fee but also over imposition of Rs 2.88 crore fine for unsatisfactory services.
Following the termination notice, Municipal Commissioner Abhijit Bangar convened a meeting of stakeholders comprising representatives of DIMTS, two ticketing agencies and three Red bus operators. Though Bangar denied having received any termination notice, he admitted that DIMTS has failed to improve revenue collection from Aapli Bus service. According to Bangar, the NMC is incurring around Rs 80 crore loss per annum since it took over the city bus operations. Even after DIMTS was appointed as Programme Manager, no measures were taken to curb the losses, he said.
In a letter to NMC's Transport Department recently, DIMTS had warned the civic body to release the due Integrated Bus Transport Management (IBTM) service charges or it would stop service from next month. The DIMTS has also objected to the penalty being imposed on it. The NMC is levying 3% penalty on operators, while against DIMTS the penalty is being imposed at 22% of the payments. "Out of Rs 4 crore outstanding payment of DIMTS, the NMC has imposed a fine to the tune of Rs 2.88 crore, which was objected to by the Programme Manager," said a senior official from the Transport Department.
"The civic chief assured to look into the demand," the official said, adding for now there will be no hurdle for smooth bus operations. During the meeting, Bangar also gave his preliminary nod to procure 45 Mini buses. These long pending buses will operate on 17 congested routes out of the total 42. One of the Red bus operators — Travel Time, which has converted one of the Standard buses into CNG, will start eco-friendly bus from March 2.