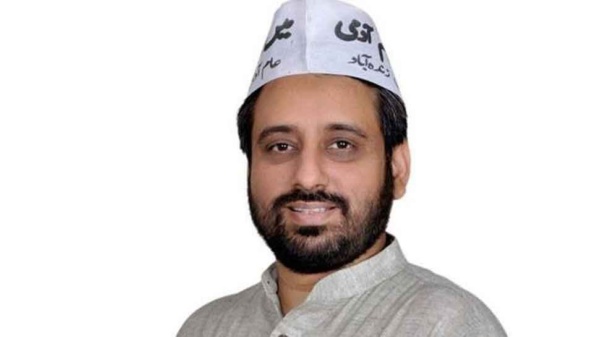 New Delhi: AAP MLA Amanatullah Khan was today detained in connection with the alleged scuffle between Delhi Chief Secretary Anshu Prakash and party MLAs.
Khan reached Jamia Nagar Police Station to surrender and added that he has not done anything wrong.
Earlier in the day, the Delhi High Court refused to entertain a plea for judicial intervention in the matter.
Meanwhile, a delegation of Congress leaders met Delhi Lieutenant Governor Anil Baijal to discuss the matter.
The Delhi Police had registered an FIR against AAP MLA Amanatullah Khan and arrested MLA Prakash Jarwal in the matter till now.
Delhi Chief Minister Arvind Kejriwal earlier today evaded question on the issue.This reaction of Kejriwal came a day after the alleged assault on the Delhi Chief Secretary sparked controversy in the nation.