Aamir Khan Says 'I Am Not Going to Pakistan'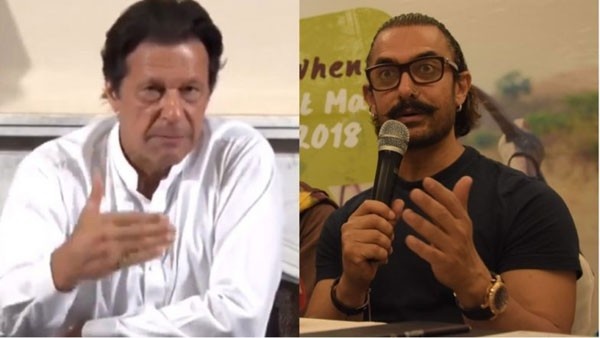 Mumbai: Bollywood star Aamir Khan on Thursday made it clear that he won't attend the swearing-in ceremony of cricketer-turned-politician Imran Khan in Pakistan. Speaking to a news channel, Aamir Khan said he has a packed schedule and won't be able to visit Pakistan for Imran Khan's oath-taking event on August 11.
"I am not going to Pakistan to attend Imran Khan's swearing-in ceremony. I am too busy," Khan, popularly known as Mr Pefectionist of the film industry, said. Pakistan's Prime Minister-in-waiting Imran Khan has invited Aamir, and former cricketers Kapil Dev, Navjot Singh Sidhu and Sunil Gavaskar to his oath-taking ceremony, according to the Pakistan Tehreek-e-Insaf (PTI).
Though Aamir Khan has excused himself from attending the event, Navjot Singh Sidhu on Wednesday said that he has accepted the invitation extended by Imran Khan. "It is (a) great honour, I accept the invitation. Men of genius are admired, men of power are feared, but men of character are trusted. Khan Sahab is a man of character," Sidhu said.
Imran Khan's PTI emerged as the single largest party in Pakistan's National Assembly after the July 25 election. However, it is short of numbers to form its government independently. It is now reaching out to smaller political parties and independent candidates for support to form a coalition government. But it is more or less clear that Khan is all set to become the Prime Minister.