Nagpur/Agra: Despite situation in U.P. already being tense; despite the death of a young man, and despite prohibitory orders hundreds of men are taking out 'yatras' across 20 towns of the state rendering the atmosphere even more incendiary.
These people are 'armed' with our tricolour flags, which is so ironic, even tragic.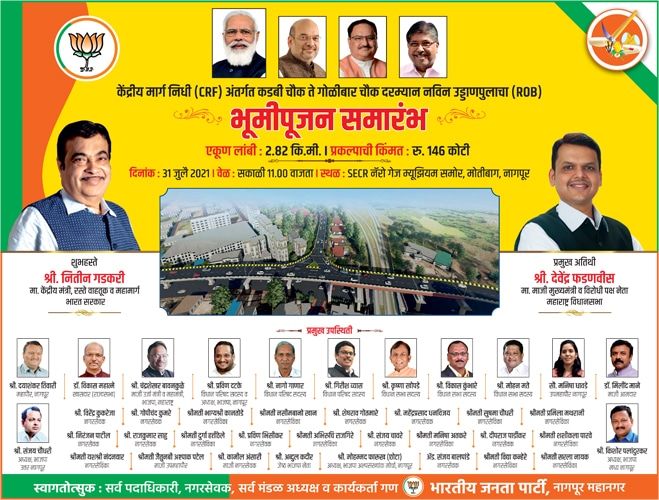 So, on the 70th anniversary of our becoming a proud Republic, the day we gave ourselves a constitution and a National flag, the flag is to be used not so much to express patriotism but as a 'weapon' with which you 'arm yourself?'
These youth should ask themselves the question – who are we marching against ? People from some hostile country? Or 'enemy' territories? What is it we stand for, what are we expressing?
Wearing your nationalism on your sleeve, are you trying to show your patriotism runs deeper than the 'others?' (Who, co incidentally were also getting ready to hoist the same tri colour flag in their locality.)
Or do these 'illegal' yatras ( since they have not been permitted by the state administration) signal a deeper political message?
Are the organizers, various Hindu outfits like VHP and Bajrang Dal, proving their nationalism to their Minority religion neighbors or to the BJP government of Yogi himself?
Remember it was just 15 days ago that the VHP chief Pravin Togadia who was once supposed to be a 'close aide' of Modi was sought to be arrested while in Gujarat by the Rajasthan police? And later the Rajasthan C.M.and Home Department clarified that there was "no case against him and the police action was a mistake".
Togadia himself claimed there was a conspiracy to kill him and this was hatched jointly by the Crime Branch and the Rajasthan Police. "I have received communication from Rajasthan that the case in which I was supposed to be arrested was withdrawn in 2015. Then under whose instructions and who had come to arrest me? It appears Bhatt (Ahmedabad Joint Commissioner, Crime Branch) is acting under influence of political bosses in Delhi," he said.
Are the Hindutva brigade yatras then meant to be a show of strength of Togadia/ VHP?
This action leaves the BJP politicians, their party cadre and even C.M. Yogi in a quandary though. Should they oppose this move since it is adding to the possibility of further violence in the already fragile state, should they defend it – as fellow Hindutva brigands – or should they remain neutral?
This pathetic pass comes about when your motives are not based on principles or any clear cut ideology, but you have become accustomed to stopping at nothing to 'win elections'. Or shall we say stooping to any level for victory at the hustings?
If we look back to the 2014 general elections, UP With 247 incidents of communal violence, Uttar Pradesh had earned the dubious distinction of topping the list of states that witnessed riots in 2013 and 2014 too.
We are not saying BJP politicians caused the riots by themselves but they did fish in troubled waters. Their politicians who were named in FIRs by the UP police then were given tickets to fight elections and even felicitated by Modi himself.
With Akhilesh Yadav being the CM then, his administration and his party could be blamed for not being able to control the situation.
But now that BJP itself is in power, who do they pin the blame on if situation gets out of control, as it is bound to happen sooner or later?
That is the Shakespearean dilemma for Yogi today. To be or not to be – to act as a strict Administrator and control the situation or not act and be seen as a Hindu sympathizer.
The script is already being penned in a direction he seems to have lost control of.
Chandan Gupta, the 23 years old participant in the – again unauthorized – bike rally who was killed on 26th January is being painted as a 'Deshbhakt martyr'.
Another Hindu youth was also rumoured to have been killed that day but Rahul Updhyay came out alive and even made accusations like –
"I realised there were people who were using me to try and instigate further violence. The narrative was about Hindus being killed and I reached out to police and district administration. Eventually, I got through. "
Will this narrative succeed or will law and order be re instated?
Can leaders who have lived by the sword, avoid getting killed by it, or live to fight their political battles anew with a changed narrative?
Who will define it for them this time around?
—Sunita Mudaliar (Executive Editor)