Nagpur:
"Weather has enormous effect on human life; knowing weather conditions can even save lives, so it is very important that this is reported accurately and on time to people" said Dr. Prakash Khare, Director of IMD, Chattisgarh while speaking as a special guest at the workshop on Weather reporting.
The Regional Meteorological Centre, coming under the aegis of 'Ministry of Earth Sciences' Nagpur had organized a one day workshop on "Weather Forecast Dissemination and Outreach for Media Partners" on 19th January 2017. The workshop was open for media of Nagpur and was in fact meant for them on how to disseminate weather forecasts accurately so all sections of society can benefit.
"Soldiers guarding our borders, farmers growing food for us, the aviation industry flying lakhs of passengers daily, parents with school/college going children, people going to office daily… not to mention categories like fishermen going out into the sea; All need to know weather conditions in their day to day life. This Art and Science of weather study and forecasting has become very refined and sophisticated now, so media should also be in the know of how we operate" said scientists of IMD Nagpur making detailed presentations on their protocol of studying and reporting weather conditions. The color coding, the terminology they use etc. etc.
"It is precisely why weather affects all aspects of life that a weatherman's job is never done. We have to be on watch and keep guard all the time."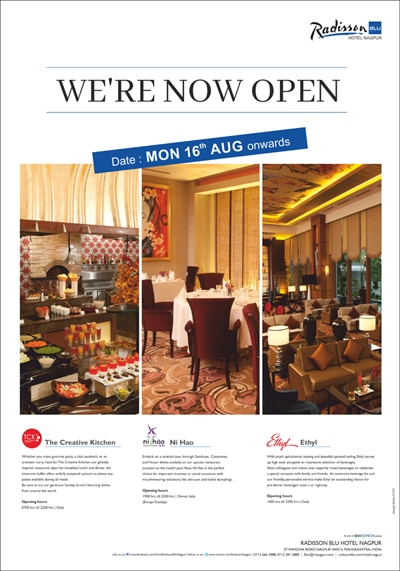 (It was interesting to learn that it was in fact during the war time of Sino Indian wars of 1942 that an Army officer scrutinizing skies for enemy planes thought of using the same RADAR to predict weather also. )
Lost in translation
Weather forecasting terminology is determined in English; but since media is published in all 3 languages in Nagpur, Hindi, Marathi and English, lose translation is suggested so that press people do not send a wrong message with in exact translation.
Still, sometime the gravity of a situation is missed when an adjective is missed; for example 'extreme likelihood of rains' cannot be translated aptly.
Vidarbha a unique area weather wise
Thate also explained how Vidarbha, with its location and topography is very unique weather wise. Being in the center of the country it is far removed from both the east coast and the west coast, plus it is flanked by the Western ghats on one side, so the possibility of cyclones coming to Vidarbha is very rare. We have mostly pleasant weather except for harsh summers.
Again, East Vidarbha and West Vidarbha have different rainfall patterns. Some districts have deficient rainfall while others have more than sufficient.
Why hail storms cannot be predicted
The conditions for hail storm occur almost instantaneously, and there is no time to report it. ( Satellite pictures were shown of how temperature falls rapidly and normal rain clouds bring a shower of hail.)
"We can and do report stormy weather with 'possibility of hail' but it is not certainty."
C.M. ko gussa kyon ata hai?
We asked about why during the recent Cyclone in Mumbai, reacting to an IMD report, C.M. Fadnavis declared a holiday for schools and colleges of Mumbai but the next day it did not rain at all. In fact there was sun shine the whole day! This led the CM to making an angry statement against the IMD in public, even complaining to the Union Minister about it.
"He gave the warning early on the previous day… the RADAR and satellite pics did indicate heavy rainfall next day also then. But by evening the pattern had changed; the warning could not be over turned so late. This can happen even with the best of tools in our hands. That is why we do maintain that our predictions are only indicative, they cannot be 100% accurate."
That is why the phrase probably – 'unpredictable as the weather?'