Homeless girl studies in Street light: Aspires to be IPS officer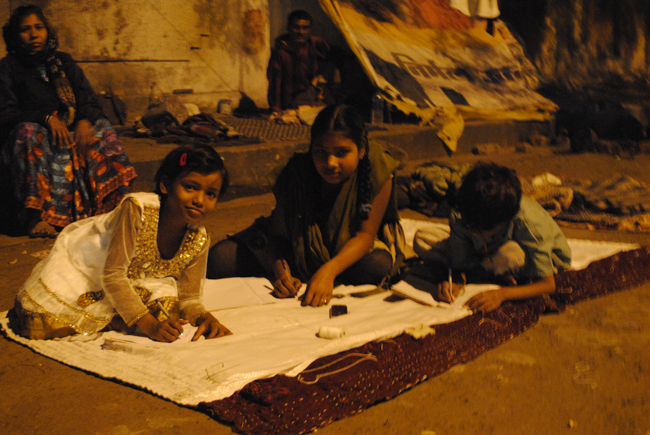 Nagpur Today.
The Indian society is so diverse that the rapid and unequal growth has brought overwhelming inequalities which in a democratic country are rather dangerous. Truth be told: it's dangerous anywhere.
In times when students of well to do families make many excuses for not studying, scene witnessed by NT shook the very confidence in us. Squatting under the street lights near TB Ward in Wanjari Nagar, were three children. A girl named Karishma Nagrare aged 16 years and a boy (her brother) Aditya Nagrare aged 8 years and the daughter of their neighbor were squatting under the streetlights and studying. When asked she said that she wants to study hard and become an IPS officer one day, while her brother wants to become a PSI after giving MPSE.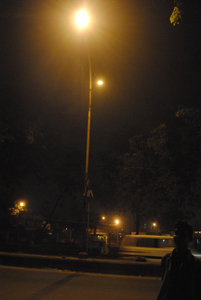 What Karishma dreads: She dreads if some classmates want to visit her, because she does not have a home except for a small shanty. Her mother is the bread winner of the house. She cleans utensils of many houses in the vicinity of their shanty. She also takes order to clean utensils and plates of agencies undertaking catering orders at marriages.
Her father is a drunkard who is a paralytic on the right side. He is often found lying here and there on the roadsides. The mother not only feeds her children but also her husband. These adverse conditions do not deter the girl and her brother from studies. Both of them are pretty good in studies.
The worst day and worst thing that happened in Karishma's life: The day when all her classmates organized a birthday party of one of their classmate and everyone was invited except her, because she does not have a house to live in or decent clothes to wear. This incident hurt her sentiments very bad. She has vowed to become an IPS whom everyone salutes and pays due respect.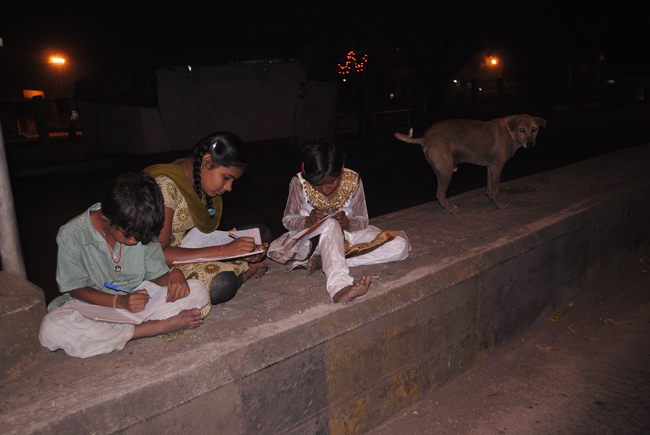 By Samuel Gunasekharan