Nagpur Today: Adding new twist to the taste of the party , bunch of social and enjoying ladies switched to delicacies cooked other than the routine one! It was a kitty party at the city's upskill Chinese restaurant Nankings, where ladies came together to have a fun time with each other, leaving behind the daily chores and other homely stuff!
This party was hosted by foodie and expert chef herself, Rizwana Diwan, who conducts Diwan's A-z Aroma Cooking Classes. But this time she preferred to move away from home-made dishes, and take her ladies out for the kitty, for a change to their taste-buds with Chinese food. She added, "I usually prepare Authentic Hyderabad dishes, but this time I had to do something different, hence I opted for this venue and cuisine!"
A few games as well, complimenting the type of cuisine, were played. The ladies had straws inserted in their hairdo, making it look like that of Chinese people. Gossips and laughter were a part of the do throughout!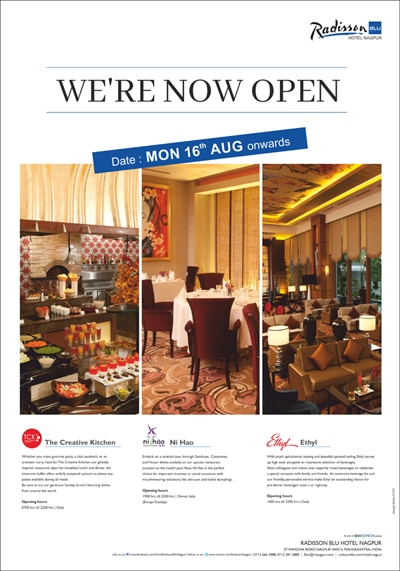 PICS BY : Amol Gajbiye