Nagpur: A day after 'Mission Demolition,' Futala Lake wore a deserted look. The usual swarms of young boys and girls enjoying moments at Futala waterfront, rush of cars and bikes parked haphazardly, honking and other activities came to standstill. What is seen is a fleet of trucks loading debris of shops, eateries demolished by Nagpur Improvement Trust on Thursday.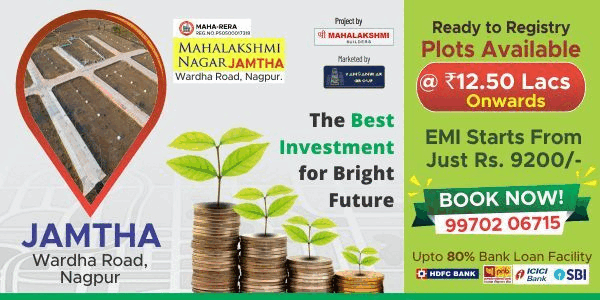 Once a buzzing spot of the city, has fallen silent. The hotspot for youths and families and not to mention the 'lovebirds' sneaking to secluded places slyly will now be without the food joints that catered to the crowd as favourite hangouts. NIT bulldozed the kiosks, mostly selling pizza, ice cream and other food varieties near Futala Lake. Out of curiosity, there were many who visited Futala Lake on Saturday, just to witness aftermath of demolition. Many seem to have upset with NIT's decision. Many welcomed the move as it has 'development' to offer. Now, NIT plans to set up a musical fountain at Futala Lake while Maha Metro will construct a tunnel and viewers gallery.
While speaking to Nagpur Today, Tanmay Gupta, a student who visited the spot with friends expressed his anguish saying this is just waste of funds. "It was the only spot to hang out with friends and family and that too for entire year. Apart from the broken wall on the Air Force end I hardly find any uncertainty in Futala. Rather than investing funds here, the administration should have looked for other places, which need their attention. If they wanted to give ca facelift to this place they at least could have waited for one work to finish," said Tanmay with anger in his face writ large.
"It was very sad to know that the city's Chowpatty has been demolished. One more hangout spot of Nagpur has been destroyed by the officials. I'm not sure even I can relate with their meaning of transforming the city. Whenever my cousin from Mumbai and Delhi used to ask me, "What do you even have any place to chill?" to which I never hesitated to reply that, Futala Lake. But now I think, I have to say that do not even bother coming Nagpur! We don't have anything for a hangout," lamented Suyash Sethiya.
"For better tomorrow we have to sacrifice some things today and that to for our own benefits. Even though demolition process has destroyed the place for now but has remarkable things to offer in return," told Kinjal Bansod, an IT professional to Nagpur Today.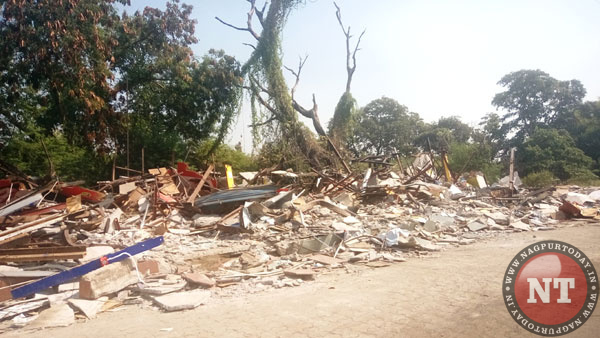 She further added, "Being the Mini Marine Drive of Nagpur, Futala is one of the busiest places with teenagers hanging around. Now since the restaurants nearby have been demolished, I believe it might offer a grand space for people to enjoy the beauty of the sunset. Moreover there would be a place for parking as well. Earlier, with the commuters passing by, which often created chaos; I believe we do not have to worry about that problem. Personally I feel great with the administration's decision as it is for improvement only, so it is acceptable."
"It was the only romantic spot for families and couples to hangout. The scenes of sunset with your loved ones was the part I will miss about this place. Even from the inside of Panino and Domino's, it will melt your heart. However we have heard some big talk from the officials on paper. However it will be pleasing to see if the replacement is as good as what we lost today or else it will turn another example of abuse of power," said Mohammad Aquib, an engineer.
-Shubham Nagdeve