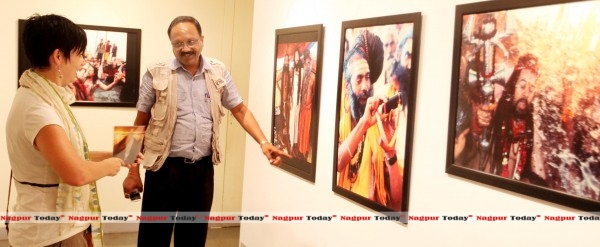 Nagpur Today: A collection of rare and stunning photos of Kumbh Mela 2013 called 'A Confluence of Spirituality' was captured by noted Photojournalist of Orange city Shekar Soni. The function was held at the Piramal Art Gallery, Mumbai recently. The exhibition was inaugurated by Shiv Sena Chief Uddhav Thackrey. State BJP President Devendra Fadnavis, Anil Deshmukh, Satej Patil, Rajendra Mulak, Niraj Priyadarshni, Vijay Darda, Ajay Sancheti, Anup Sagdeo and B.C. Bhartia were the guest honor of the occasion. Girish Gandhi presided over the function.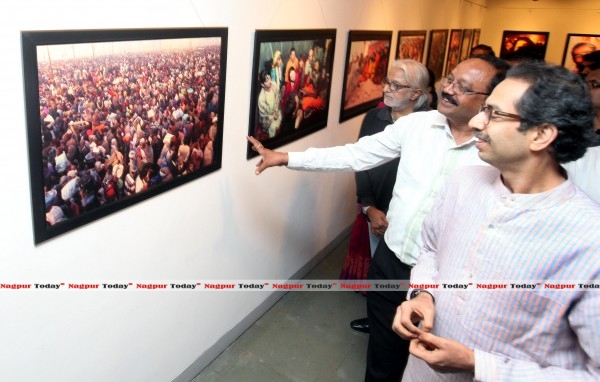 Kumbh Mela attracts millions of people at each of four places by rotation: Haridwar, Allahabad, Nashik and Ujjain, Every twelve years. Approximately 80 million people attended the Kumbh Mela in 2013 at Allahabad. Shekhar Soni stayed for 15 days at Kumbh Mela capturing the various confluences of the congregation gathered there.
Shekar Soni who has been pursuing a career in photography for the last 25 years while speaking exclusively with Nagpur Today, said that "It is a big achievement of my career in photography till date. Bringing the magic of Kumbh through my lenses, was an amazing experience. Working in the midst of millions of people who had gathered at Kumbh was an experience worth experiencing. Every were ready to help one another at the Kumbh and I was elated to have had the opportunity to see first hand and experience the religious sentiments of thousands of saints and devotees. I am very happy. My heartfelt gratitude to Satish Pawde, Girsh Gandhi, Anup Sakhdeo and B.C.Bhartia for all the support.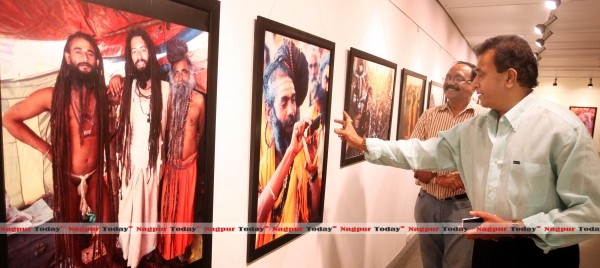 The exhibition held at Nagpur was inaugurated by RSS Chief Mohan Bhagwat, Bhagwat while appreciating the photographs said that the exhibiton gives a complete visual representation of the Khumb.
So impressive were his photographs that
Minister of State for Human Resource Development and MP from Thiruvananthapuram, Kerala, an author and a columnist Shashi Tharoor had used the photographs of Shekhar Soni for his book "Riot".