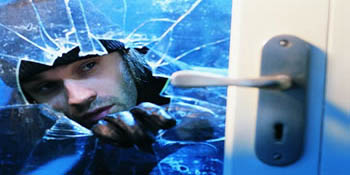 Nagpur News : After eight months of investigation in the burglary case of 97 tola gold valuables stolen from fruit traders Rajkumar Motwani's residence in Jaripatka, City crime branch police arrested three notorious burglars and seized gold, bike and camera worth Rs 21 lakhs from them.
Narsingh Verma (34), a resident of Rajnandgaon, Sunil Kumre (23), and Rajendra Bawne (42), both residents of Kalamna, has been arrested. Two more accused, Ratan and Sanjay, who were involved in the burglary are yet absconding.
Police informed that to hide the valuables, the burglars had pawned the gold in Manipurram gold loan that helped cops to arrest them.
According to the police, Sunil was working as a servant and Narsingh was a tenant at Motwani's house. The burglary had taken place in Februa when Motwani and his family had gone to Indore for a family function.
Police said that Narsingh was most wanted by Bhilai police. Sunil was aware of 97 tola gold kept at Motwani's house. He told Narsingh about it who then informed to Ratan. Ratan and Rajendra contact Sanjay to get a gas cutter through which they drill a hole at the main door of Motwani's house and broke open the latch before fleeing with the valuables.
During investigation, the case was solved with the arrest of three major accused.