Nagpur: Much has been said by various individuals,organizations & political parties,for creation of an Independent State of Vidarbha but Why these 'Pro-Vidarbha Activists' want Statehood for 11 Eastern Districts of Maharashtra in the First Place.
'Power' Potential
Separate Vidarbha will be surplus in electricity. There will be no load shedding and all villages and towns will have uninterrupted supply of electricity year round.
71 Thermal power projects in the pipeline in Vidarbha
33 have been approved so far
55,000 MW Of electricity to be produced
Samyukta Maharashtra:An Illusion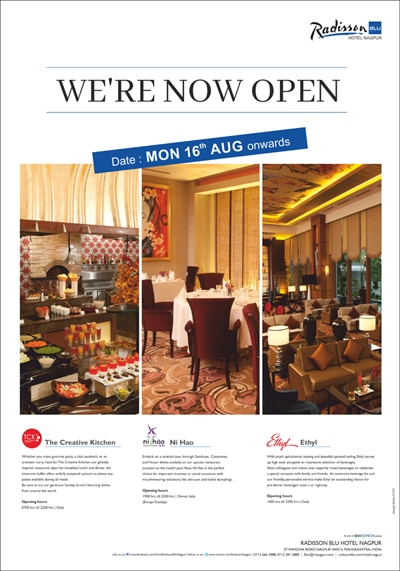 Unlike Rest of Maharashtra, Vidarbha has different bigger problems like thousands infant deaths, farmer's suicides, the rise of Naxalites, Malnourishment and Load shedding. Comman Man in Vidarbha is less bothered about "Marathi Asmita". That's why'Marathi Manus' agenda makes little/no sense to Vidarbha.
Irrigation Insight
All irrigation projects which are not implemented in Maharashtra regime can be completed on priority.Out of the total cultivable area of 55 lakh hectares, only 10 lakh hectares is under Rabi Crops.Once irrigation becomes available the Rabi activity will increase and give more employment to farmers and farm labour of Vidarbha. There will be No suicides of farmers in Vidarbha
The Cultural Coupling

Vidharbha's 'Potte'(teenagers) fly kites for Sankranti with greater enthusiasm unlike Rest of Maharashtra and Durga Pooja is still celebrated at far greater scale than people in western Maharashtra. There is no vada-pao obsession.The fact that batata-wada becomes alu-bonda and Bengali sweets,Bhujia are staple, not shreekhand or kanda-poha gives us an idea that Vidarbha's land is much too culturally immense & diverse.
Revenue&Expenditure Balance

A Separate Vidarbha can establish balance between revenue and expenditure for multi-faced development with an Estimated Budget of the order of about Rs.26,000 Cr. with Reference to Haryana and Punjab which are comparable in area and population to Vidarbha, have budget of Rs.28000 and Rs.30,000 Cr.
Haan + Ho = Hao

The argument of the bond of common language and culture between the two regions is not so correct.Although Marathi is spoken in Vidarbha, Hindi also has wider acceptability. Infact Common man has his own slang and lingos in marathi like HOBASKYA(brag), Buhari(bad omen), Chengad(Mess), Mahol(awesomeness), Fotri(embarrasment), Potte(guys) which makes this region distinct from Maharashtra in a unique way. People are ethnically closer to the people of central India since they find a little common ground with rest of Maharashtra, they have a genuine difficulty in understanding why they must remain with Maharashtra.
Tourism
The much neglected Tourism Sector will get a special attention and investment allocation. Vidarbha has number of tourists destinations which Maharashtra Government did not care to develop or promote for tourism. Much needed marketing of tourist attractions(like Gujrat Tourism) is absent here.
Melghat Tiger Reserve in Amravati district
Tadoba Andhari Tiger Reserve in Chandrapur
Pench Tiger Reserve in Nagpur
Chikhaldara is a green and unspoilt hill station situated in Satpuras
Lonar Lake in Buldana district which was created by a meteor impact around 570,000 years ago is one of the underrated tourist destinations with great geographical and historical significance. Owing to its high concentration of carbonate salts it's categorized as a saline soda lake.
Saving The farmer
The Vidarbha region is considered as the epicentre of the farmer suicide in the country, recorded 942 farmer suicide in 2013 .Vidarbha as a Separate State will be economically strong to implement ambitious reforms giving proper rate to cash crops and wave off all the debt of the farmers under Minimum Support Price (MSP) which includes "cultivation plus investment plus 50 percent profit". This will help the farmers & then none of them will to join the ranks of 8,200 others who have committed suicide in Vidarbha since 2002.
Vidarbha Specific Agricultural Plans
Vidarbha can resort to low cost organic farming suiting its dry land area, give remunerative prices to farmers and arrange for their export to European Union countries who have abandoned the Crops. There is huge market for organic food including organic cotton. Agro-processing industries and horticulture will be developed that will further boost the farm economy. Maharashtra government even did not think on these lines.
… By Anurag Shukla