Nagpur: Finance Minister Arun Jaitley and his cabinet colleagues seem to have accepted the recommendations of the seventh pay commision in toto and confirmd  they will be implemented from 1st January this year. He said, the Pay Commission covers 47 lakh, 33 lakh government employees, 14 lakhs armed forces personnel and 53 lakh pensioners.
With this, the entry level salary for government employees will be Rs 18,000 against the existing Rs 7,000 per month.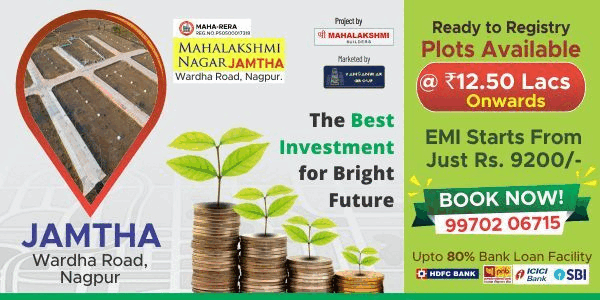 The outlay for this bonanza for the tax payer will be more than Rs. one lakh crores i.e. one trillion.
What will be the ramifications of this; and how have tax payers reacted?
Ranganathan, founder of a start up in Banglore says disgustedly " will the performance of Government employees increase after the hike? My experience is that even the simplest formality that should happen in one week is not completed in over a month and a half… it is time remuneration was related to performance, like in the private sector." This sentiment is echoed by many editorials in today's newspapers. Carrots are aplenty, where is the stick?
This salary increase will soon have a cascading effect on other personnel. In 6 months, salaries of PSU employees will also have to be revised and as per precedent, will be. State governments will have to follow suit.
Since hikes are with retrospective effect – arrears will be given from January 1st 2016 – a lot of liquid funds will flow into the market. This is anticipated to drive up the demand for, and investment in Housing, Automobiles etc. giving a "much needed boost" to these sectors.
But will the liquidity not drive up inflation in prices of essential commodities like food grains and vegetables too? How will common people, not employed by Govt., cope with it?
With the 7th pay commission, the take home of a new entrant will be approx. Rs. 24 thousand, even that of a Govt. driver. Will the dream of such golden opportunities not drive more youngsters from villages to cities in search of such lucrative jobs?
Even within rural India, the rich-poor divide will increase. Farmers, who still constitute 60% of our population, have seen a net decrease in their 'earnings' ( a misnomer since they do not 'earn' at all, only spend) with Minimum Support Price for most agricultural goods actually going down. But if you go to a growing village with population of 50,000 or more, you will see many lavish new houses coming up with luxury cars parked outside. These do not belong to farmers, even big farmers, or traders and shop keepers. They mostly belong to the government salaried class, posted to villages.
With more expendable money in their pockets, social ills like consumption of alcohol will go up. This author was surprised to see some luxury restaurants that have mushroomed recently in a small town like Warud, 100 Kms from Nagpur. Their chief patrons are supposed to be teachers of govt. aided schools who get paid by UGC standards. "In many cases, both husband and wife are teachers. Their combined take home exceeds Rs. 1 lakh easily. With lower standard of living than in cities, their ready-to-spend cash is more. "Many school teachers are to be found in our bars on any evening" said a local businessman.
We all already know how much 'donation' is required to get even a lowly job in govt. aided schools and other establishments. Now the level of that graft will go up – more Vyapams to come?
And yet… yet, there are many Govt. employees not happy with the anticipated rise at all! They talk of disparities between bureaucrats and 'others' remuneration and what was expected vs. what was given… a winter of general discontent seems to be upon us.