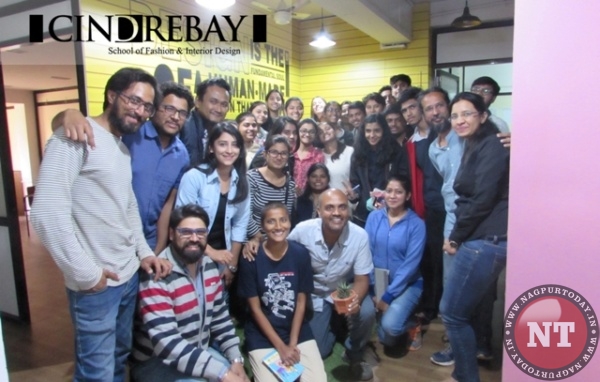 Nagpur: The study of aninfinite and ever evolving subject such as Design, calls for an environment which is equally creative and progressive. New teaching methodology, fun learning techniques and practical lessons fuel the students desire to learn design as well as ignite their own curiosity. Approaching each design with the motto to resolve problems and invent solutions which are functional as well as aesthetical, is what they do here at Cindrebay School of Fashion and Interior Design, Nagpur. Here are 8 reasons which prove studying at Cindrebay, is the best experience ever!
1. Best Interior and Fashion Design Courseware in Nagpur:
Working in 2018, but still stuck in course material from the 1960s? WHY?
It is the sad truth that most colleges in India, have a study material which is almost obsolete in the current market scenario. Old construction techniques, materials and details are taught to students, which aren't relevant in the field today. At Cindrebay, they have curated a syllabus in collaboration with the top industry experts, to come up with course work which is fresh, updated and will help their students become confident professionals. They strive to inculcate the newest technologies, concepts and ideas in their students to prepare them for current market.
2. BestTeaching Staff in Nagpur:
They pride themselves on their experienced and highly qualified teaching staff that is dedicated to molding students into successful designers.Their teachers go to great lengths to ensure student participation in all subjects. They adopt new teaching techniques such as presentations, videos, movies etc. to engage students and get their full attention. Guest lectures and workshops on relevant design topics are organized on a monthly basis for overall development of every candidate.
3. Teaching beyond the classroom:
It is important to observe the world around us in order to draw inspiration from it. They firmly believe, that not everything can be taught in a classroom. At Cindrebay, they arrange site visits, field trips, visits to existing restaurants, showrooms, fashion boutiques etc. to fuel train of thoughts and inspire their students. Visual learning is key to overall development. As they say, Learning is an experience, everything else, is just information!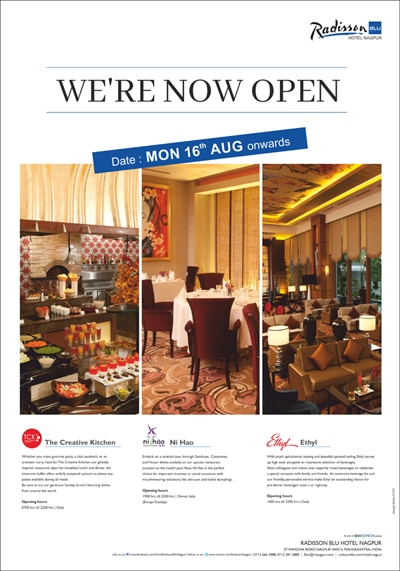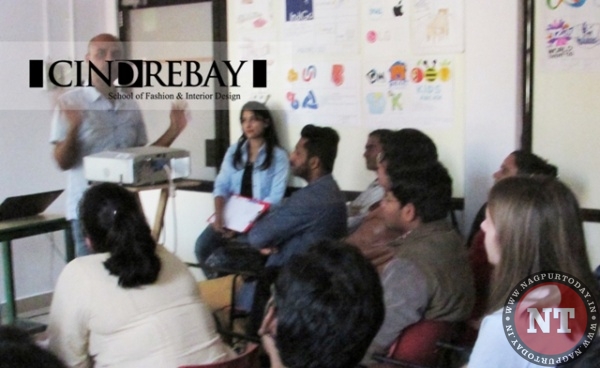 4. Students Feedback:
It is no surprise to us that theirex-students are reaching for the sky and attaining success wherever they go. Their stories and experiences are different, but they all credit their success to Cindrebay!
"If it wasn't for Cindrebay, I would never have found my true calling which is Design!" – Jayee
"I am forever indebted to Cindrebay for giving wings to my career and giving me the confidence to chase my design dream!" – Aishwarya
5. Design Workshops
An attempt at rekindling meaningful discussions between people, "The Void" is an initiative taken by Cindrebay, Nagpur which became a platform for members of the design community to come together and discuss ideas, concepts and share their stories. In a span of 6 months, they have called upon a variety of accomplished designers to inspire students. Biomimicry, wood and furniture design, pottery, user experience design, cardboard furniture, 3D printing is some of the workshops they have held so far. Ar. Asad Firdosy, Artist LalitVikamshi, Industrial Designer Mr. ShirishKaner are some of the people who have graced these events.
6. Placement Cell and Entrepreneurship Training:
What's the point of education if it doesn't ensure a lucrative career? This is where their placement cell comes into play! At Cindrebay, they don't just equip students with the knowledge that makes them great designers, but also give them a fair chance to land their dream job. They wholly encourage students to become their own bosses and start their own design practices. Their placement cell has a 90% track record for all their meritorious students.
7. Creating a Design Culture in City
At Cindrebay, they value the individuality of each and every student, and make efforts to hone their inherent talents and bring out the best in them. With their distinguished faculty, guest lectures and advanced teaching methods, they have earned the right to be called the best design institute in South and Central India! A holistic educational experience and friendly faces awaits you at Cindrebay!

MAKE YOUR PASSION – YOU'REPROFESSION, AND YOU WILL NEVER HAVE TO WORK A DAY IN YTHEIR LIFE!
This motto is what they preach to all those who study at Cindrebay! So come be a part of the Cindrebay, Nagpur family and get ready for the ride of a lifetime! Join Cindrebay School of Fashion and Interior Design, Nagpur, today!
Courses Cindrebay Institute of Interior and Fashion Design Offers –
• BSc in Interior Design (3 years)
• BSc in Costume Design & Fashion (3 years)
• Diploma in Interior Design (12 months)
• Diploma in Fashion Design & Apparel Merchandising (12 Months)
• PG in Interior Design (12 months)
• PG in Fashion Design & Apparel Merchandising (12 Months)
To know more www.cindrebaynagpur.com or give a call on 9028337989.