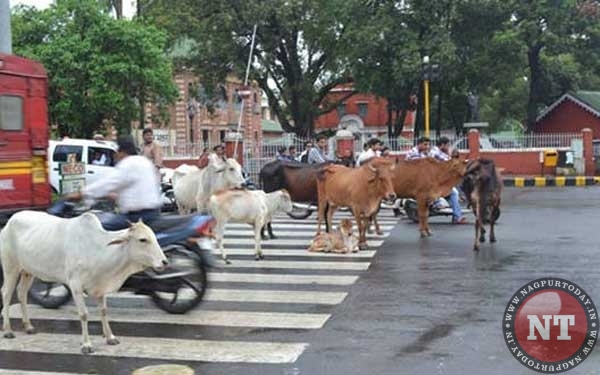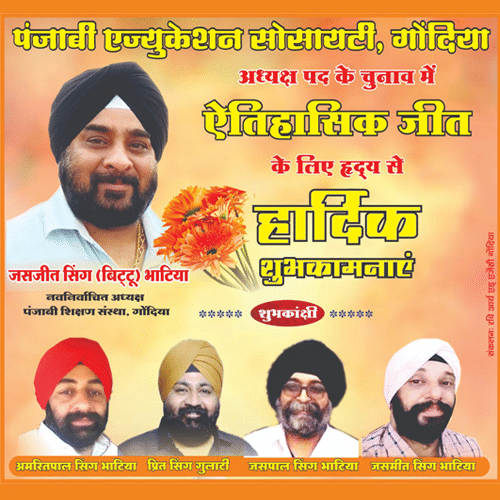 Nagpur: As many as 60% of the people employed in the occupation of cattle rearing in Nagpur have encroached upon the roads, public utility lands and bylanes to make cow pens and stables. Most of them have fully blocked the narrow lanes in market areas while few of them have even encroached upon the roads completely, says a survey conducted on such stables. Sources said there are 1181 people who are involved in the dairy and cattle rearing business in Nagpur.
While the citizens residing around such establishments are distressed but could not reciprocate in order to avoid any tiff. Moreover, such set up owners have kept water tanks and fodder bowls by the busy streets, widely disturbing the traffic movement. However NMC has turned a blind eye towards them.
Spreading the filth
One such cow pen in front of Needo's bar near Munje Square has been openly making mockery of NMC's anti-encroachment drive. The stable owner has tied his cattle on the roads, while also spreading the filth around.
Another bylane in Gokul Peth area in West Nagpur has been fully encroached upon by another stable owner who keep 50-60 cattle tied up along the roadside.
These are just few examples. Such is the situation with every cattle owner.
Nandgram Scheme in doldrums
Few years ago, NMC had prepared a draft scheme named Nandgram Yojana to shift all the stables out of city limits. According to the scheme, all the cattle rearers can tame their livestock at one place. However nothing has been initiated to push the proposal forward. Even as the scheme died its own death without seeing the light of the day, NMC too has turned a blind eye towards the prevailing problem.
NMC officials however defended saying that Nandgram Scheme has been delayed due to 'technical' reasons, which is of course, better known to them.
The official sources claimed that since the cattle owners were required to construct on ground, it was proving to be a costly affair for them. In addition to it, they were also required to pay yearly rent which would also add to their burden. The sources clarified that Nandgram Scheme would be started again. However as a matter of fact, not a single file has been moved forward regarding the scheme, despite years of waiting.