Nagpur: Kalamna police, displaying exemplary adroitness, blew lid of a well-planned conspiracy to dupe a Gujarat-based man in a dubious marriage deal and arrested six accused persons, including two young girls and woman, within 24 hours of lodging of complaint. In the process of committing the crime, the accused resorted to all the dirty tactics to cheat the victimised man.
According to details, the complainant Piyush Krushnadas Ruparel (35), native of Bajrang Society, Gir Somnath, Gujarat, was longing for marriage and searching for a perfect match. Knowing well that some Nagpur girls had got married in Gujarat, Piyush, along with parents, came to Nagpur in search of a perfect girl. He immediately contacted an agent named Govindbhai and met him at Jalaram Mandir, Lakadganj. Govindbhai informed Piyush that there are a few girls who could marry him. With these words, the agent Govindbhai took Piyush to the residence of a woman named Usha Gokhale in Kalamna. There Govindbhai introduced three girls namely Neha Hedau (22), Manju alias Reena Agrawal and Achal Zodape. Thereafter, Piyush agreed to marry with Neha Hedau and subesequently both tied the nuptial knot on 27.2.2016 at Brahmadatt Pujari Seva Mandal, Bhaji Mandi Chowk, Sitabuldi. In return of the job done, the agent Govindbhai took Rs 82,000 from the "happy" Piyush. However, the 'happiness' soon turned a 'horror' soon after the marriage. When Piyush took Neha Hedau to Gujarat after their marriage, the 'bride' would not allow Piyush to touch her. In the meanwhile, on March 10, 2016, the agent Govindbhai phoned Piyush Ruparel and told him a blatant lie that Neha's aunty Usha Gokhale died in a cylinder blast and asked him to bring Neha to Nagpur.
Subsequently, Piyush and Neha arrived in Nagpur on March 12. Soon after the 'couple's arrival at Nagpur Railway Station, the agent Govindbhai and Achal Zodape frisked Neha away on the pretext of showing her the washroom. The unsuspecting Piyush waited and waited for Neha to come but finally phoned Govindbhai and asked about her. The reply left Piyush stunned. The agent told Piyush bluntly to go back to Gujarat and threatened to kill him if he stayed in Nagpur. Taken aback by the scary and weird developments, Piyush lodged a complaint with Kalamna police around 10 pm on March 24 and narrated the entire episode.
Based on the complaint of Piyush Ruparel, Kalamna cops registered an offence (76/2016) against the accused under Sections 420, 506, 34 of IPC and launched a probe as well as manhunt to nab the offenders.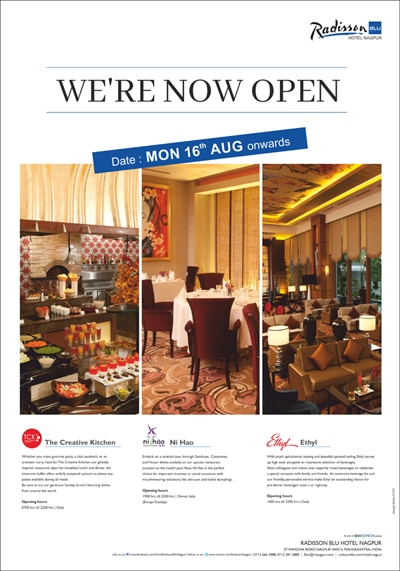 Mounting the investigation in right earnest, the Kalamna cops traced the gang of tricksters despite not knowing their full names, addresses and other details. The cops painstakingly zeroed on all the six accused and nabbed them within 24 hours of lodging of complaint.
The arrested accused have been identified as Govind alias Sadashiv Purshottam Hedau (27) of Binaki Mangalwari, Dinesh Shyamlal Gokhale (42), Usha Dinesh Gokhale (35), both of Kalamna, Reena alias Manju Bhaurao Sortiya alias Agrawal (23) of Dhammadeep Nagar, Yashodhara Nagar, Achal Naresh Zodape (22) of Barse Nagar, Pachpaoli and Parag Digambar Patil (34) of Lashkaribagh.
However, the fate of the 'bride' Neha Hedau is not known.