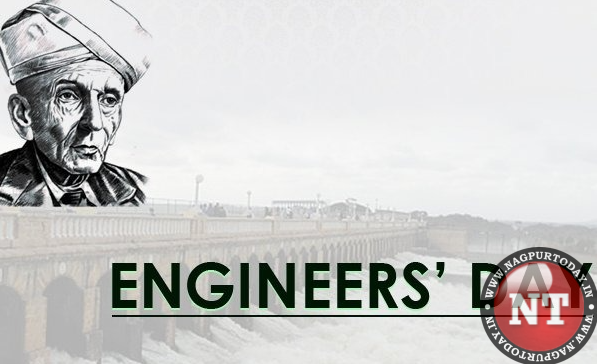 Nagpur: The Institution of Engineers (India) every year celebrates the birth anniversary of Sir M. Visvesvaraya on September 15 as the Engineer's Day. This year too, the Nagpur Centre of Institution of Engineers India is planning to celebrate 56th Engineers Day at Nagpur Local Centre of IE(I) on October 4.
The theme for national celebration of Engineer's Day 2023 is "Engineering a Resilient Future: Building Stronger, Smarter, Safer." Air Marshal Vijay Kumar Garg, AVSM, VSM Senior Maintenance Staff Officer, Head Quarters Maintenance Command, Air Force will be the chief guest and will deliver the key note address on this year's theme.
Vice Admiral Kishor O Thakare, AVAM, NM, (Retd.) will preside over the function. The program is scheduled on Wednesday, October 4 at 7.00 pm at The Institution of Engineers (India), Nagpur Local Centre, North Ambazari Road, Nagpur. The Chairman Milind Pathak and Hon. Secretary Dr. Agarwal extend cordial invite to the Engineers for the Engineer's Day Celebration program.