Nagpur: Poor and needy people in Nagpur city and district will be provided 50,000 houses at concessional price and a housing scheme will be implemented for this. Union minister for surface transport Nitin Gadkari gave orders to prepare this scheme and do survey of land during the meeting held at Ravi Bhavan on Monday.
During meeting, several contractors gave presentations on low cost and high quality houses. To solve problem of slums in Nagpur city, houses will be built under slum rehabilitation scheme. Scheme in this regard should be presented during two weeks, directed Gadkari.
Occupants of Model Mill chawl had met Nitin Gadkari about their pending problems. After receiving memorandum from them, Gadkari directed officials of NMC and NIT to solve their problems at the earliest.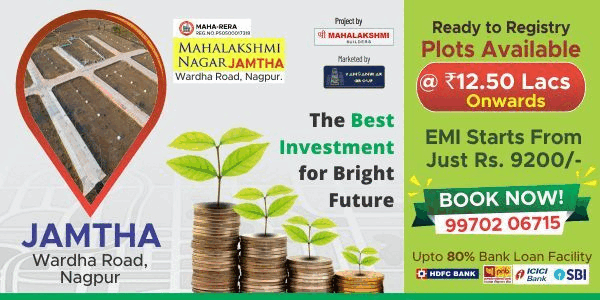 Apart from this, discussions were held with Central Railway"s DRM O P Singh and SECR"s DRM Kansal about railway related issued in Nagpur city and rural areas. Gadkari also directed to take action after solving these problems immediately.
Discussions on bad condition of railway bridge on Mominpura to Kadbi Square road, facilities and beautification at Godhani and Ajni railway stations were also held. Gadkari directed that these works should be done through MP Local Area Development Fund.
Guardian minister Chandrashekhar Bawankule, mayor Praveen Datke, MP from Ramtek Krupal Tumane, MLA Sudhakar Deshmukh, MLA Sameer Meghe, NMC standing committee chairman Ramesh Singare, chairman of Nagpur Improvement Trust Shyam Wardhane, district collector Sachin Kurve, Nagpur Municipal Corporation commissioner Shravan Hardikar were present in the meeting.
Nature of scheme
This housing scheme will be implemented for middle class people. These houses willcost 5 lakh. These houses will be given on monthly installment of 2,000 for 15 years duration. Nagpur"s local Aadhar card holders will be able to take benefit of this scheme. Those who don"t have house or land at Nagpur will be given houses under this scheme. If houses are obtained by giving false information, they will be seized. This housing scheme will be implemented through coordination between Central government, State government and Nagpur Municipal Corporation, informed Union minister Nitin Gadkari during the meeting.
Rajeev Ranjan Kushwaha (rajeev.nagpurtoday@gmail.com)