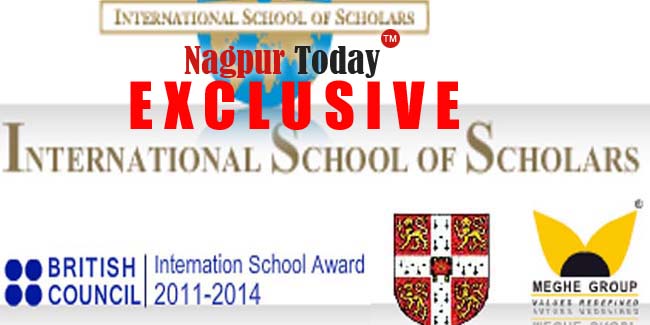 Nagpur News: Fate of about 500 students hangs in balance as International School of Scholars on Hingna Road in Nagpur has decided to shift them from IGCSE to CBSE pattern in another school run by the same management. The parents are feeling cheated and contemplating legal action against the school management. Some even threatened to commit suicide if their children's future would be put to toss.
The parents were called in for an urgent meeting on Wednesday by the school management. And like a bolt from blue, the news was meted out to the parents that their wards would not be able to continue in IGCSE – an international board pattern – for the reasons not divulged. The school management told the parents that the students would be transferred to CBSE classes from the next educational session. The students from International School Scholars would be merged into School of Scholars – another school being run in the same premises with CBSE pattern.
A parent on condition of anonymity informed that the parents had paid hefty sum to the tune of Rs 1.20 lakh as fees for getting their wards enrolled in IGCSE pattern at this school. The school authorities went on to take admissions for the same in various classes. Now that the school administration has decided for the merger, the time and money spent on the curriculum till this stage have turned into a total waste. Moreover, most of the parents were left in despair after they came to know of the school management's decision.
Sources informed that the school management took the decision in the wake of less number of takers for IGCSE pattern and hence it was not fitting well into its profit and loss statement.
"This is pure business. Sensing the loss, the school management has now put the future of students at stake. Most of the parents who have thought of getting their wards educated up to class 12th and sending them abroad for higher studies have been shattered," said one parent.
He said if we had to teach our children in CBSE then we would not have wasted so much money for IGCSE. Now there is no use discontinuing them from this stage and shifting them to some other board, he added.
At the time of admission the school promised to carry on the education under IGCSE till class 12th. Now it is the serious breach of commitment, added another parent.
When Nagpur Today contacted the Administrative Officer of International School of Scholars, he refused to comment anything over the issue and directed to talk to the principal. However, the principal could not be contacted.
It may be mentioned here that IGCSE pattern comes as easy way out for the students wishing to study abroad for higher education owing to its international recognition. IGCSE is Cambridge certified pattern which stresses much on English.