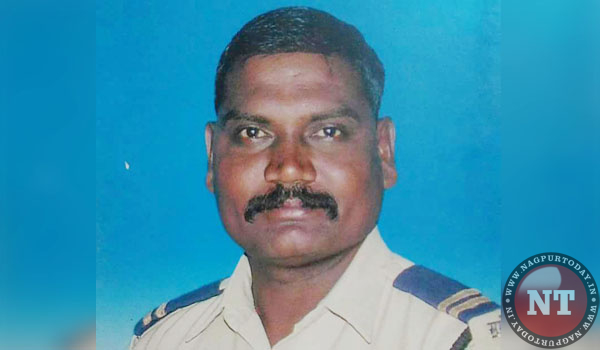 Nagpur: Liquor has been banned in Chandrapur district since last four years. But liquor is illegally smuggled into the district daily. In one such case a police personnel kept the seized liquor in his house. Liquor worth Rs 50,000 was seized from the police personnel Balasaheb Srirame's house in Wandhare layout, Warora in Chandrapur district by local crime branch police. Balasaheb Srirame, a resident of Wandhre, near Baroda Chowk in Warora, is working in the Police Department Majri. A case has been registered against the police personnel. Based on the information received PSI Manish Dubey raided Srirame's house found 500 country liquor bottles from two plastic bags near the compound of his house, in the Friday afternoon. According to the information, around 9 in the morning, the police personnel Srirame had brought this liquor home on his bike.
After this Srirame left for Dhamangaon. This information was given to the crime branch by Srirame's wife. The police has seized liquor bottles. Along with this, police has registered a case of illegal liquor against Balasaheb Srirame. The accused has not been arrested yet.
Warora's sources have also received information that two liquor vendors were taking this liquor on their two-wheelers, Sriram had stopped them, after which both the liquor vendors threw the liquor bags down the bridge and fled. Srirame did not give any information of the seized liquor to his police station or senior officials. Srirame had decided to to sell this liquor without informing about it. Many times after seizing liquor, it is not shown. This allegation has always been levelled against Warora Police.