Nagpur not just lies in the geographical centre of India, but it is also an undulating plateau semi circled by the scenic Satpura mountain range that rises to almost 2200 feet and is flanked by four big rivers – Wardha, Wainganga, Kanhan and Pench. It is also stone's throw away from Mowgli's "Jungle land" where animals like 'Sher Khan', Bhaloo, leopards and many monkeys live – yes, we are blessed with luxurious forests: two right in the city!!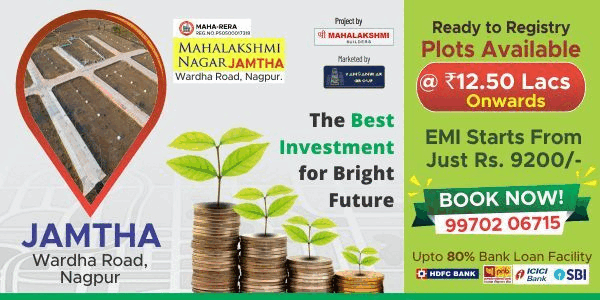 Add to this land of hills and valleys, rivers and dales the 'tadka' of some spicy history, even mythology, and you get the perfect holiday spots – even if you can spare just a day for some much needed R&R.

Ramtek and Khindsi lake – This is the mountain top where Ram, Sita and Laxman are fabled to have taken a halt on the way to 'Vanvas'. If this was the God's choice for taking Rest, imagine how much it will tempt us humans? It definitely not just attracted, but also inspired Kalidas to write his immortal Meghdootam from here. A charming temple to Ram and many audacious monkeys can be found here, who will not beg or steal, but rob you blind of anything edible they find on your person! There is also a Jain built, popular with Thirtankaras. And the Khindsi lake, where one can enjoy water sports. Approximately a one hour's drive from the city at a distance of 50+ Kms on NH 44.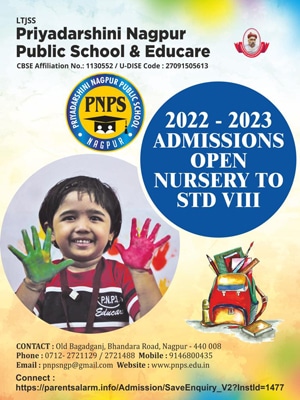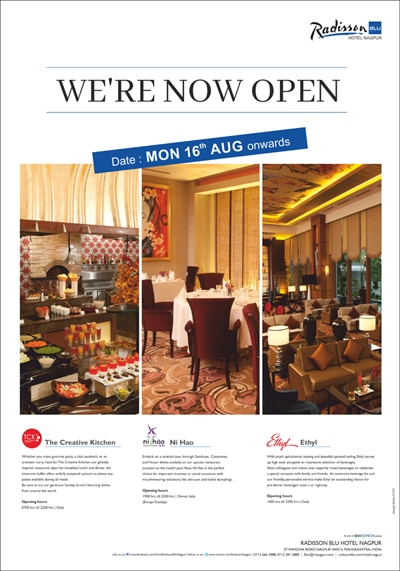 Nagardhan Fort – If you want to avoid the crowds at Ramtek – and the monkeys! – at this enchanting spot lying just 5 Kms before Ramtek towards Nagpur. A fort still stands there in good condition supposedly by Raghuji Bhonsle, but this is the spot that also had the historic Nandiwardhan fort, the capital city of Vakatakas. Enclosed within the inner walls of the fort is an underground temple and a well with stone steps descending to it. There are some brick sized stones lying around which are remains of the ancient fort.
Itiadoh Dam – This is the oldest and biggest dam in the Bhandara – Gondia districts, where a lot of natural water bodies are found too. It is a green terrain with lots of paddy fields and ponds cultivating 'singhadas'. (Water chestnuts) Amidst this landscape is the mud dam of Itiadoh, which is one of the oldest of Vidarbha. It is situated on the Gadvi river in Arjuni town of Gondia district. A very popular picnic spot. For epicureans – do not miss purchasing the famous Bhandara prawns on the way back!
Bor Wild life Sanctuary – One of the least known Tiger -Safari jungle places around Nagpur, some call it the "best kept secret of Vidarbha!" It is teeming with wild life, with the density of tigers being same as the better known Pench and Tadoba reserves. The Bor river, with a small dam built across it,meanders through the 61 Sq. kms. forest dividing it into two.It is also known for famous religious places like Shiva Temple at Khori-Khapa, Bruhaspati Temple at Chauki, Hanuman Temple at Khadki and Ganesh Temple at Kelzar. You can drive to Bor on the Nagpur- Wardha road, taking a turn at Selu from where it is 18 Kms. You can also drive there from the lesser known Hinga – Bor road which snakes its way through hills and pleasant woods. This way, not just the destination, but the journey also feels like a picnic. On the way back you can stop at one of the dhabas near Hingna/ Wanadongri serving tempting Saoji cuisine…
Kunwara Bhimsen – is a small village in the Ramtek Taluka, 29 kms north of Nagpur on the banks of the river Pench. A hill by the village contains the remains of an old fort, its summit being encircled with walls made of ponderous masses of rock which is attributed to the Gavalis. There is a temple dedicated to Bhimsen, the Bheema of Mahabharata? Nearby there is a well, which is 3.00 metres (10 ft.) deep and 3.00 metres (10 ft.) wide. Though the well is so shallow, surprisingly enough it does not dry up.
On the 5th day of the Krishna Paksha of Chaitra, a fair is held which is attended by about 5,000 pilgrims among whom Gonds figure prominently. A large number of goats and chicken are sacrificed to God and cooked during this fair which also has a market for toys and brass and copper ware.