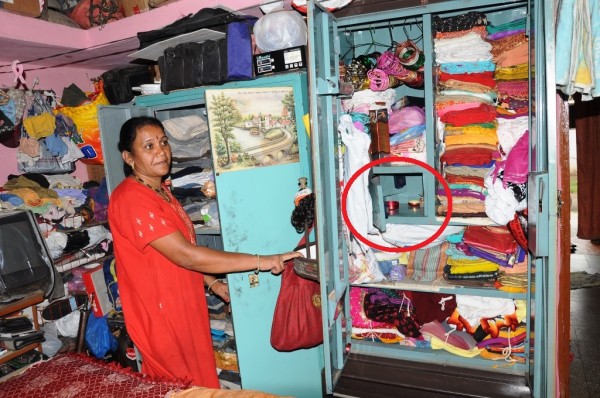 Nagpur Crime News : Burglars struck 5 different apartments in two neighbouring buildings at Pratap Nagar on Wednesday night, stealing valuables worth lakhs of rupees and setting a room on fire. The burglaries occurred in Vinayak Apartments and Maharshi Kapil Apartments, both situated in Swavalambi Nagar. There were no casualties.
The flat that was set on fire was situated in Maharshi Kapil Apartments and belonged to Jai Narayan Khare, an MSEDCL officer. The owner was out at the time and the flat was empty. The burglars had broken into his house and used lit candles to search for valuables. Unable to find anything beyond a few silver utensils, they threw a lit candle on a sofa on their way out. They also made an attempt to steal from Flat No. 109 in the same apartment, but that attempt was futile.
Flat No. 103 in Vinayak Apartments was also burgled. The flat belonged to Meera Srinivas Tamskar, who had gone to Bilaspur to visit her mother- in- law. Hence, that flat was also empty, and the burglars got their hand on gold jewellery, among other valuables. Two other flats in the Vinayak Apartments were made unsuccessful targets of the burglars.
The alarm was raised when Mr. Khare's neighbours noticed smoke coming out of his residence at 6:00 a.m. They tried to put the fire out and called the police. Two separate complaints have been filed. Dhanajay Padhye, a relative of Meera Tamaskar, lodged a complaint with the Pratap Nagar police, based on which a case has been filed under Sections 457, 380 and 511 of the IPC (Indian Penal Code).The police have filed a case under Sections 457, 380, 511, 436 and 427 of the IPC on the basis of a complaint by Shrikant Swai, and Uday Nagar resident.