Nagpur News.
The employees and officials of banks across the country will observe a 48-hour strike on February 10 and 11 as talks with the Chief Labour Commissioner (Central) in the conciliation meeting held on February 6 failed to resolve demands of the bank employees and officials. B N J Sharma, General Secretary, EMBEA, while giving this information to the demonstrating employees, called upon the bank employees and officials to display full solidarity and strength to make the 2-day strike a total success.
Massive demonstrations were held by more than 500 bank employees and officers in front of Bank of India, Main Branch, Kingsway, Nagpur on Thursday evening demanding early wage revision and stalling of Banking Reforms. The demonstrations were led by Jaiwant Gurway, Deputy General Secretary, EMBEA, Milind Wasnik, Organising Secretary, EMBEA Chandil Iyer and Surabhi Sharma. The protest was held under the leadership of  B K Talware, Convener,  Ramkumar Gupta and  Pradip Yelne, Joint Conveners of UFBU, Nagpur Chapter.
Ramkumar Gupta, Joint Convener, UFBU and President, EMBEA, while conducting the proceedings called upon the members to make the 2-day strike a grand success. He also informed that on the strike day, employees after demonstrating before their respective banks, should assemble in front of Bank of India. Thereafter, the bank employees will march in a procession to State Bank of India or Allahabad Bank, Civil Lines. The rally will be addressed by all the constituent leaders. D S Mishra also guided the participants.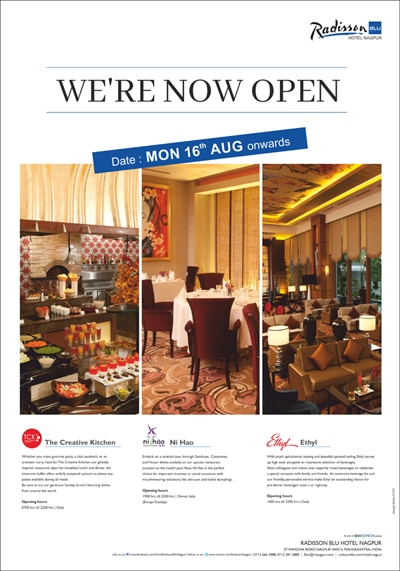 Leaders of all the nine Unions, Anant Kulkarni, Ramesh Kumbhare, N. Venkatachalam, P K Madan of AIBOC,  P S Kohle of AIBOA, V V Asai and L P Nandanwar of (BEFI), Suresh Bobhate Sudhir Kudupley, Ramesh Deshpande,  Vijay Thakur, S P Tiwari, P G Meshram, Sunil Pathak, Srinivas Kewadkar, Ravi Joshi, Gunwant Bhujade, Dilip Potle of AIBEA, Shirish Rajkarne and Shyam Gulgulwar of NCBE and others were present in the demonstrations.
Active cadres of EMBEA, Suresh Wasnik,  Kiran Hege, Ashok Vele, Jabesh Kisku, Manohar Chandekar, Darshan Nayudu, Kokash, Ramesh Choudhary, Ashok Shende, Krishna Zoting, Geeta Dutta, Girija Murthy, Swati Rangari, Shanti Badra, Meera K. L., Anuja Bele, Pooja Nayak, Sushma Badere, Babita Bangale, Mugdha Kumbhare, Meera Iyer, Pratibha Masram, Chandrakant Aniwal, Rakesh Bangale, Narendra Bhujade, Vinayak Maske, Chandrashekar Nilkute, Ramesh Hedaoo, Arvind Bansod, Kailah Dhok, Kishor Kodmalwar, Praful Bhivgade, Yadav Chahande, Bandu Wahane, Godbole, Virendra Gedam, Dinesh Khonde, Lalit Upase,  Pankaj Gajbhiye, Rakesh Mahule, Praveen Sahare, Anand Ambasta, Manish Ambatkar, Ramakrishna Roy, Prakash Panchbhai, Arvind Gadikar, Udaram Bawane, Vinod Zode, Nilesh Kinkar and others worked hard for the success of the protest demonstrations, a press release issued by Jaiwant Gurway, Deputy General Secretary, EMBEA said.