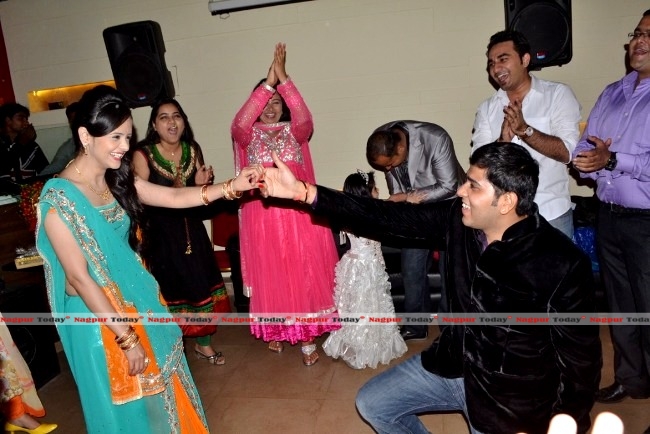 The most memorable time with your life partner is indeed the time after engagement and before the marriage! Thereby, a happening engagement ceremony ought to take place when love birds decide to hold hands for a lifetime! Such was the scenario at the bombastic yet romantic engagement ceremony of Gauri and Pawan Sahani!
The couple was initially seen blushing and greeting the guests. However, towards the later half, everyone along with the love birds started having a gala time over food and snacks. The music played at the venue automatically turned the theme of the party into a romantic one, wherein couples adapted a charming mood and started enjoying themselves.
However, a cute one as well celebrated her special day with all the elderly, who was adored by one and all!