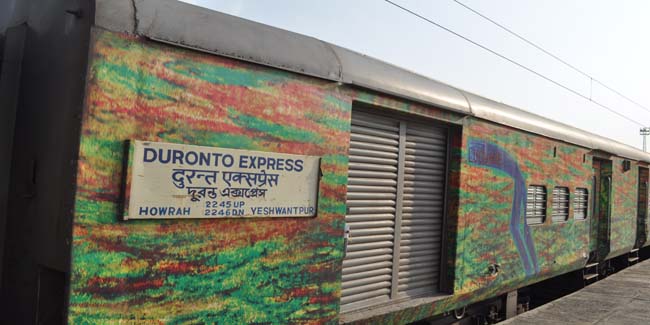 Nagpur News : Gold ornaments worth Rs 42 lakhs were stolen from Thane based jeweller Sanjeet Dalai while he was travelling in Mumbai-Howrah duronto express on March 14. However, Dalai reported the matter to GRP Nagpur on Monday morning.
On February 26, 1.25 kilo gold ornaments were stolen from Howrah-Mumbai mail.
Police said that Dalai was taking the gold ornaments to West Bengal for polishing and modernizing them. Dalai said that Mumbai jewellers preferred the designs of West Bengal jewellery and since he being a native of West Bengal, the jewellers had a deal with him. He told that the jewellers would give him their gold jewellery to turn into new designs and renewing it.
Two jewellers of Mumbai had given him gold ornaments worth Rs 42 lakhs. Dalai had boarded Mumbai-Howrah Duronto express on March 13. Early morning on March 14, Dalai found the jewellery bag had gone missing while the train was passing through Wardha-Nagpur route. He immediately alerted railway police but didn't file a police complaint. Instead, Dalai said that he has an important meeting at Kolkata and will file the police complaint after he returned. Dalai returned on Sunday evening and file a police complaint.