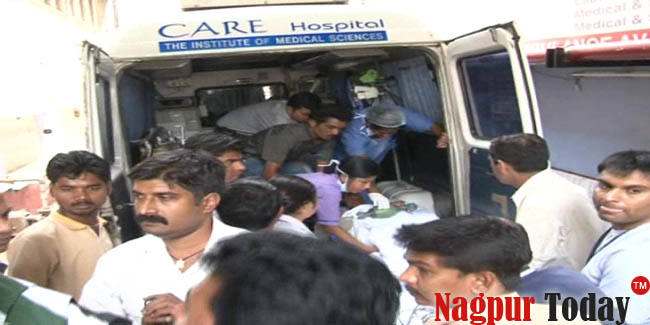 Nagpur News:
Four-year-old girl rape victim of Madhya Pradesh who has been shifted to Child Care hospital in Nagpur on Saturday is still stated to be in critical condition by the doctors.
The rape victim was brought to Nagpur by an air ambulance on Saturday evening.
Doctors informed that the minor is still unconscious. She has not gained her senses from past four days.
Hospital sources informed that she has kept on ventilator. Along with internal injuries, she also suffered brain injuries. She is kept under observation from last night.
It's learnt that many local politicians and MP government has provided monetary fund for her treatment.
Chief Administrator, Ravi Mandiyad of Care Hospital told that the victim is still critical and is battling for life "A team of doctors is operating on her," he said.
With numb eyes, the victim's mother is waiting for the moment when her daughter will open her eyes.
According to police, the minor was raped by a middle aged, who works with a private power plant, on April 17.
After the alleged crime, he dumped the girl at a farm in the town. Her parents found her lying in an unconscious state there the next morning, following which she was rushed to the Government Medical College, Jabalpur.
The main accused of the crime is on run and co-accused, who kidnapped her has been arrested. The Seoni Collector informed that the condition of the girl is very critical and has been sent to Nagpur Scan for brain scanning. The girl has also serious internal injuries. The Madhya Pradesh Chief Minister Shivraj Singh Chauhan has asserted that the Government will bear the entire expenditure of the treatment of the girl and has directed the authorities to get best treatment available to the rape victim. The Chief Minister confidently said that the police will arrest the main offender within 24 hours.