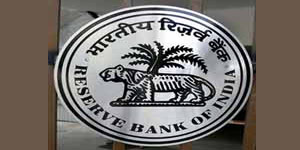 Nagpur News : The Reserve Bank of India (RBI) cut the repo rate (interest rates) by 25 basis points or 0.25 per cent – a rate at which it lends to banks. Here's why it may have decided to cut rates.
Lowest quarterly GDP growth rate in 10 years
For the October-December quarter India reported a GDP growth rate of 4.5 per cent, which was a lowest in a decade. The economic growth was largely hit by poor performance of farm, mining and manufacturing sector. When interest rates are dropped, investment increases, which tends to push economic growth rates higher.
Core inflation falls below 4 per cent
One of the prime reasons for the rate cut could have been after the country reported a drop in non-food manufactured inflation in Feb, which the central bank uses as an important benchmark before deciding on rate cuts. This drop was the weakest seen since March 2010. Of course, February WPI and Consumer price Inflation continued to remain at elevated levels.
Drop in prices of crude and gains in the rupee If crude prices rise, we import a lot of inflation, since we import crude from other countries. Also, petrol price rise is being passed onto the consumer and diesel prices are kind of de-regulated – if you would like to call the government's earlier action so. This means a fall in prices could help control inflation. Also, a rising rupee means cheaper imports and hence lesser inflation.
Pressure from industry and government
This statement could be more speculative. But, the fact remains that the government and industry subtly puts pressure on the RBI by coming up with statements every now and then, on a case for the RBI to cut rates. Perhaps, this pressure may have helped.
In any case, it's hoped that the drop in rates, help push economic growth rates, but not at the expense of inflation.