Nagpur.
G H Raisoni Institute of Management & Research is organizing the 3rd National Level Human Resources Conclave on February 5 & 6, 2015, at Chitnavis Center, Civil Lines, Nagpur. The main goal of the Mega Human Resources Conclave is to project the issue of "The changing Dynamics of Human Resources" and also to understand how organizations are planning for challenges and opportunities to cope up with the "War for Survival and Success" in the era of cut throat competition. The National HR Conclave will witness the participation and ideation by a plethora of industry experts, HR professionals and academicians that will enable delegates to gather insights into synergizing company objectives and employee engagement for mutual benefit. Through a series of presentations, panel discussions and addresses by eminent resource persons, it brings a whole spectrum of HR talent on a common platform. This conference provides opportunities for the delegates to exchange new ideas and application experiences face to face, to establish business or research relations and to find global partners for future collaboration.
The Mega HR Conclave is structured under the following themes –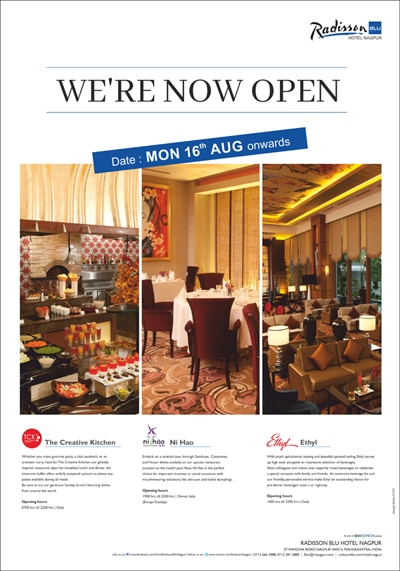 Workshop for HR Professionals
HR Issues in IT Sector
HR Issues in Manufacturing Sector
HR Issues in Service Sector
Eminent experts and HR Gurus from the Corporate world are said to be the speakers for the Conclave wherein they will share their immense knowledge and vast experience. Group Director (MBA) Raisoni Group of Institutes Dr. Ravindra Aher, Head of The Department MBA Department Meena Rajesh, Convener HR Conclave-15 Ashwini Joshi and Public Relations Officer Amit Gandhare were present to address the press conference.
The programme include –
Ø Feb 5, 2015 :
  Workshop on "Creativity for HR to bring change" by CEO and Founder. The Personnel Lab, New Delhi Rajiv Khurana.
Networking dinner will follow the Workshop
Ø 6th Feb  2015
Inauguration at the auspicious hands of Union Minister for Road Transport, Highways & Shipping, Govt. of India, New Delhi Nitin Gadkari.
Key Note address by Founding Partner SME Consultants Harsh Chopra.
Session I – HR Issues & challenges in the IT Sector
–         M K Jain ( CGM, BSNL)
–         Dr. B R Singh, (MD, Strategic Management Consultants)
–         Santosh Panicker, (Chief Peoples Officer, Sears Holding Co.)
Session 2 –  HR Issues & Challenges in the Manufacturing Sector
–         P Gopal Nair (VP HR, SEPL)
–         Vijay Deshpande (VP HR, JK Tyres)
–         Dr. Vihar Rakhunde (Corporate Head – HR&A, Garware Polyester Ltd)
 Session 3  – HR Issues & Challenges in the Service Sector
–         Harshad Pai (AVP HR, Axis Bank)
–         Mr. Hirendra Badhiye (VP HR, Northern Trust Bangalore)
–         Rajesh Jain (Head Corp HR, SREI)
–         Dr. Ushy Mohan Das (CEO and Chief Coach , Dr Ushy's Wisdom Works, Bangalore) Percept Web Solutions Pvt. Ltd., Godrej Anandam & Bhadravati Financial Services are the IT, Manufacturing and Service Session Partners.
Raisoni Group of Institutions, Nagpur and Chairman Sunil Raisoni having a philosophy of Knowledge sharing, creativity and innovation led growth has pioneered many epoch making and innovative practices to create a rich pool of professionals and entrepreneurs.  The National HR Conclave is one such endeavor to create a platform for young Corporate professionals and academicians in Tier II cities like Nagpur to enrich their knowledge which will surely benefit them in their career. The Corporate Delegates, professionals and Academicians are invited to the Inaugural,  Session Tracks & Valedictory session  and be a part of the Knowledge sharing event which is a unique experience in Central India.

Date: February 5, 2015 at 6 pm and February 6, 2015 from 9 am onwards
Venue: Chitnavis Center, Civil Lines, Nagpur
For Registration: Prof. Meena Rajesh: 9423685710 /
Prof. Ashwini Joshi, 9403381522