35-year man smashed with stone, accused absconding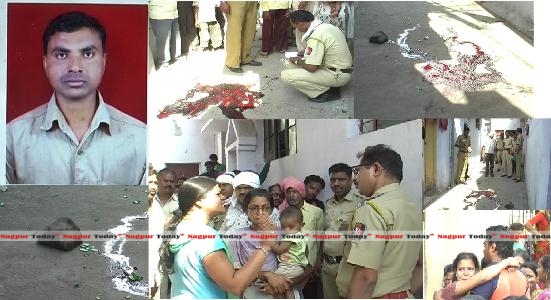 Nagpur News.
A murder is reported from Maskasath area coming under the jurisdiction of Pachpaoli police station. In this gory incident a man smashed  his friend with a stone. The deceased, 35, is a resident of, Lalganj, named Umesh Chamatkar. As per information received Umesh used to work in garage. On Saturday afternoon when he was playing with his 6 year old son at that time a man came and started beating Umesh. The man pinned Umesh to ground and smashed him with a stone. Immediately after that he fled from the spot. Umesh's wife was unaware of the incident.
It may be remembered that there was a talk in the area that on Saturday morning this very person had put chilli powder in Umesh's eye and Umesh had gone to police for filing the complaint. However, police ignored the matter. And in the afternoon he was murdered in a very cruel way. It is said that the accused has given police a slip and they are now trying to trace the criminal behind this episode.