"Intimidation and harassment are tools often used by powerful people to get journalists to toe the line. As someone famously once said and I paraphrase, news is something someone wants to suppress, everything else is advertising. I don't know about others but I don't wish to lose focus of that. I would rather quit journalism than do the sort of reportage that I see often around me.
Many of you have been extremely kind to me and are investing me with qualities I probably don't have. I don't do the sort of stories I do because I am ' brave'. I do them because that's journalism and not bravery. " Rohini Singh writing on her Timeline in Facebook.
A young free lance journalist, wrote a story about BJP President Amit Shah's son Jay called 'The Golden Touch of Jay Amitbhai Shah' for 'The Wire' and even before the story was published it had attracted the ire of the might of the Modi government in New Delhi.
Senior Union Ministers like Piyush Goyal are daily making statements defending Jay, a private individual, and the Additional Solicitor General Tushar Mehta is expected to contest Jay's case in the defamation case against the news portal. The BJP has defended this, saying a government lawyer can take permission and appear in a case between two private parties. Mehta had sought Law Minister Ravi Shankar Prasad's permission to appear for Jay and the approval was granted, said Goyal.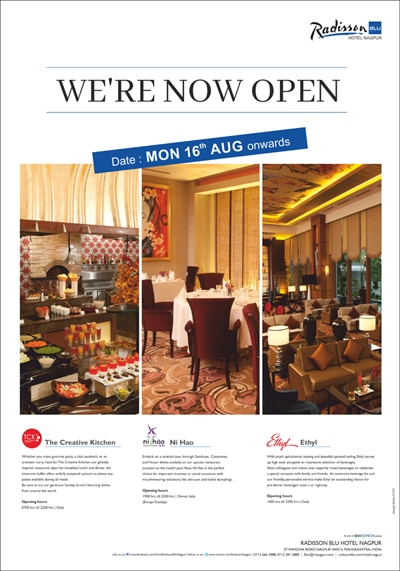 Justifying why she wrote the story about Jay, Rohini clarified:
"My primary job is to speak truth to power. To question the government of the day. In 2011 when I wrote the story on Robert Vadra's dealings with DLF, I don't remember the sort of backlash that I see now.
There were no 'only whatsapp or FaceTime audio from now' sort of messages from sources. No seeking to shift the location of meetings to cafes resembling dungeons! A person close to a senior BJP leader brags our call record details are with the party bosses. (Good for them, I say!;)) And of course the low level slander campaign online.
Intimidation and harassment are tools often used by powerful people to get journalists to toe the line."
Though the report created ripples on social media within minutes of being published inexplicably there has been an eerie silence in the electronic media about it. Singh made damning allegations against the son of the president of a party that came to power in 2014 claiming to be the panacea to a ten-year-old corrupt Congress regime.
Everyone knows the case she has made against Jay Amit Shah, asking how anyone's turnover could expand from Rs. 50,000 to Rs. 80 crore plus within an year unless they had political patronage?
According to reports Jay's company which had been in a kind of hibernation for many years suddenly secured loans and advances from 3 sources amounting to crores. A private finance company run by a relative of a senior Reliance officer, a Co operative bank and a PSU funding hen.Indian Renewable Energy Development Agency (IREDA), described as a 'mini ratna' on its website, in March 2016. The Energy Ministry was under Piyush Goyal then.
But ironically, after all this windfall, the company still went bust claiming that its Reserves had all been 'eroded'.
BJP is doing all in its power to 'kill' this story.
Though the threatened "Rs. 100 crore" defamation suit hasn't materialized yet, a defamation case has been made against Rohini and the whole editorial team of Wire.
The press has by and large been either bribed or intimidated against talking about the case.
As Huffington Post lamented in a story "There was an eerie silence on news channels, some focused on karva chauth, others on Muslim appeasement, the rest on pressing issues such as the Hrithik Roshan-Kangana Ranaut spat. With a few exceptions — yes those very exceptions which rescue the media each time — others made you believe that the last time you witnessed a big investigative story was the appearance of Honeypreet Insaan on their television channels."
But will all these measures help?
Or has the Achiles heel of BJP and Amit Shah been exposed?
This whole episode does remind one of the Biblical story of David and The Goliath!
The story of David vs Goliath is one that is quoted most from the Bible.
The Philistine army had gathered for war against Israel. The two armies faced each other, camped for battle on opposite sides of a steep valley. A Philistine giant measuring over nine feet tall and wearing full armor came out each day for forty days, mocking and challenging the Israelites to fight. His name was Goliath. Saul, the King of Israel, and the whole army were terrified of Goliath.
One day David, the youngest son of Jesse, was sent to the battle lines by his father to bring back news of his brothers.
David was just a young teenager at the time. While there, David heard Goliath shouting his daily defiance, and he saw the great fear stirred within the men of Israel. David responded, "Who is this uncircumcised Philistine that he should defy the armies of God?"
So David volunteered to fight Goliath. It took some persuasion, but King Saul finally agreed to let David fight against the giant. Dressed in his simple tunic, carrying his shepherd's staff, sling, and a pouch full of stones, David approached Goliath. The giant cursed at him, hurling threats and insults.
David said to the Philistine, "You come against me with sword and spear and javelin, but I come against you in the name of the Lord Almighty, the God of the armies of Israel, whom you have defied … today I will give the carcasses of the Philistine army to the birds of the air … and the whole world will know that there is a God in Israel …
it is not by sword or spear that the Lord saves; for the battle is the Lord's, and he will give all of you into our hands."
As Goliath moved in for the kill, David reached into his bag and slung one of his stones at Goliath's head. Finding a hole in the armor, the stone sank into the giant's forehead, and he fell face down on the ground. David took up Goliath's sword and slayed him. There after the entire Phillistine army was defeated.
Will Jay Mehta be the hole in Amit Shah's armour?