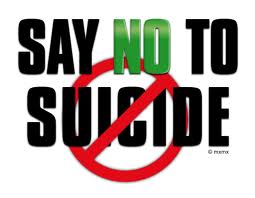 Nagpur News : An hour after an argument with his wife, a saw mill director Amit Meher, a resident of Deshpande layout, committed suicide by jumping in front of train on Wednesday night.
Meher's body was found on Pachpaoli Howrah line on Wednesday midnight.
Police said that Meher and his wife had gone for a dinner at a relative's house where they had a serious argument. In fit of rage, Meher left in anger and didn't return back. He walked to the railway line and was thrown by the speeding train. No suicide note was found by police.
In another incident, body of a 32-year-old engineer, Suresh Dhoke, a resident of Vikhroli quarters in Ghorawadi, was found near Gaddigodam railway over bridge on Thursday morning. In the suicide note found from Dhoke, he wrote that no one is responsible for his death. He mentioned that he is unable to resist from the illness, he was suffering from past many months and hence choose the extreme step.
Police informed that he was missing from last two days. Dhoke had left home in anger after a fight with his mother. He left his wife at her parent's house and was missing since then. He had last spoken to his elder sister, who stays in Nagpur, and told that he wants to talk to her about his problems. Around 11.30 am, his body was found. The identity card helped police to contact his relatives.
In third incident, Vasundhara Mungate, 37, a teacher, committed suicide by jumping into Ambazari Lake on Thursday afternoon. Mungate, a resident of Panchadeep Nagar, leaves behind elderly father, younger brother and a sister.
Police said that her mother died of cardiac arrest last year and since then she was depressed. No suicide note was found from her.