Nagpur: Speeding vehicles crushed three persons, including two women, to death and injured two others on Sunday (March 15) in separate incidents. A couple, mother-son duo and another person were the victims. Two drivers of killer vehicles have been arrested.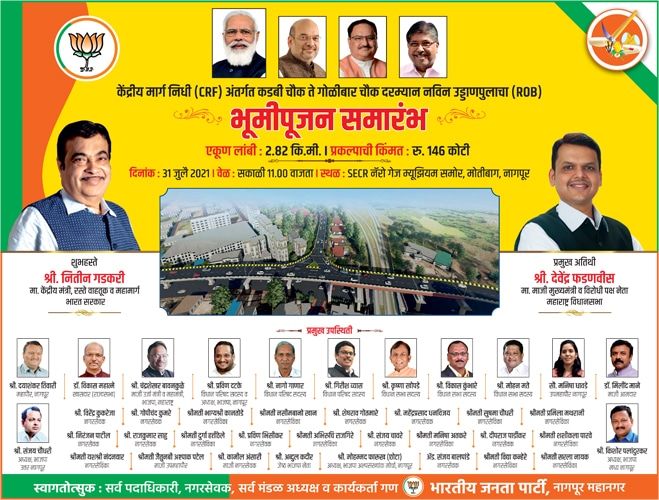 The couple Motilal Saluka Bothra (45) and his wife Kalpana (38), residents of Defence Road, opposite Vidarbha Ceramics Company, Nagpur, were on a walk around 10 pm on Sunday. When the couple was nearing Jaitala Last Bus Stop, an auto (MH-40/A 1189), recklessly driven by Shivkumar Maroti Zodape (40), resident of same area, hit them from behind. The impact left Motilal and Kalpana seriously injured.  both were rushed to Lata Mangeshkar Hospital where doctors pronounced Kalpana 'brought dead.'
MIDC PSI Patankar, based on the statement given by Motilal, booked the auto driver Shivkumar Zodape under Sections 279, 334, 304 of IPC and placed him under arrest.
In the second incident, Mohammed Juned Mohd Issac (25) and his mother Sakina Bano Mohd Issac (50), residents Plot No 116, Sangharsh Nagar in Yashodhara Nagar area on Sunday were returning home on their motorcycle (Mh-31/DJ 9949). The mother-son stopped at traffic signal near Vitabhatti Square at about 2 pm. But the their stopping at the signal proved fatal as a container (MH-36/F 811), driven by Taharsingh Dayalsingh Sindhu (47), native of Punjab, rammed their motorcycle from behind. Sakina Bano came under the wheels of container and was crushed to death on the spot while Mohd Juned escaped with minor injuries. The spot went tense after the accident. People nearby caught the driver of container and heckled him. On receiving information, Yashodhara Nagar police reached the spot and pacified the crowd.
PSI Khedekar, reacting to the complaint of Mohd Juned, registered an offence against the container driver Taharsingh Sindhu under Sections 279, 304(A) of IPC and arrested him.
The third mishap was reported from Jaripatka area. The victim Mohd Yunus Ansari (47) was crossing the road  near Teka Naka Square on Kamptee Road at about 1 pm on Sunday. At the same time a speeding truck (MH-40/N 5354), driven by an unidentified driver, hit him with force and ran away. The critically injured Mohd Yunus was taken to Mayo Hospital. However, doctors there pronounced Mohd Yunus 'brought dead' as he had succumbed to his injuries on way to hospital.
Jaripatka PSI Bakal, based on a complaint of Mohd Firoze Harun, registered an offence against the unidentified truck driver under Sections 279, 304(A) of IPC and searching for him.