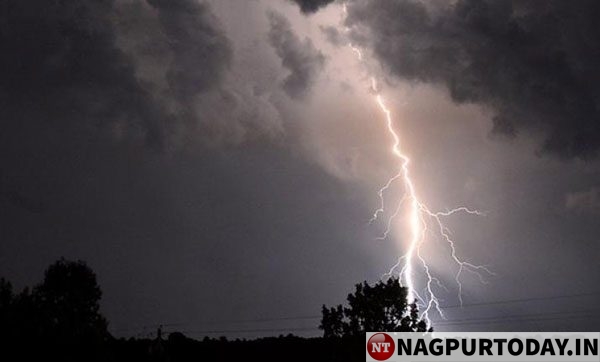 Nashik: Three people were killed in separate incidents of lightning strike during unseasonal rain and thunderstorm in Maharashtra's Nashik district, officials said on Wednesday.
A 71-year-old woman, a 32-year-old man and a temple priest were struck by lightning in Satana, Dindori and Devla tehsils when unseasonal rains lashed these places on Tuesday, a police official said.
Nine cattle also died in the incident, a source said, adding that the rain caused damage to 21 houses in Malegaon, Satana, Sinnar, Niphad and Nashik tehsils. The district administration will provide financial assistance to the kin of the deceased, an official at the collector's office said.
Earlier on Sunday night, four people were killed when lightning struck them in two separate incidents in the district, police said.(PTI)