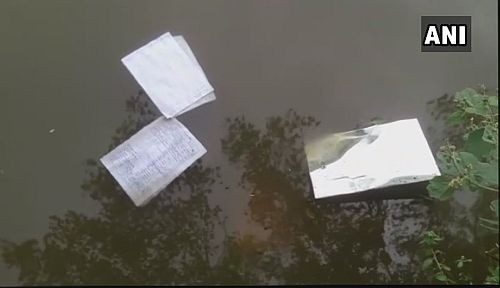 A TMC worker named Arif Gazi was shot dead in the Kultali area of South 24 Parganas district, reports news agency. However, other reports say that Gazi was a CPI-M worker.
A CPI (M) worker and his wife were charred to death after their house in North 24 Parganas was torched last night. CPI (M) alleges TMC workers were behind the attack.
The state Election Commission has received several complaints of violence from North 24 Parganas, Burdwan, Coochbehar and South 24 Parganas districts.
Twenty people were injured in a low-intensity blast at a polling station at Shuktabari in north Bengal's Coochbehar district.
Ballot papers were thrown in a pond after a clash that broke out between TMC and BJP in Murshidabad, following which voting was stopped.
In Burdwan district, opposition CPI(M) and BJP accused the TMC of terrorising voters and hurling bombs outside polling stations. The TMC termed the allegations as baseless. In Birbhum, masked men carrying weapons and sticks were seen intimidating voters outside some of the booths. Television footage from Basanti block of South 24 Parganas district showed masked gunmen roaming outside polling stations.
In the Bhangar area of the same district, police resorted to lathi-charge and lobbed tear gas shells to disperse a crowd, following clashes, the official said. In Jalpaiguri ballot boxes were set on fire, and in the Rajarhat area water was poured in .