Nagpur News: The Indira Gandhi National Open University (IGNOU) conducted its 27th Convocation on April 16, 2014. The Convocation was held at Guru Nanak Bhavan, RTM Nagpur University. A total of 2012 students were awarded their Degree/Diplomas during the Convocation including 869 B.Ed. students.
In this convocation at Nagpur two Prisoners of Nagpur Central Jail namely Sunil Nilbaji Burade and Dhanraj Chinduji Hargude received their MA (Sociology) degrees. Six students of PG Diploma in Clinical Cardiology, 14 students of Health and Hospital Management, 17 students of MA (Psychology) were also awarded their certificates. All the Post Graduate and Post graduate Diploma students have been awarded in person and all other certificates will be sent their degrees/diplomas by Speed post.
Vice-Chancellor of Kavikulaguru Kalidas Sanskrit University Ramtek the Guest of Honour Dr. Uma Vaidya distributed the Degree/Diplomas Certificates to students.
Regional Director (In-charge) Dr. Vikas Singhal in his Regional Centre Report enlisted various activities of the RC. He said that the Regional Centre's persistent efforts in increasing accessibility to desiring learners has resulted in increasing the number of graduates in this Convocation to 2012, compared to last year's 700.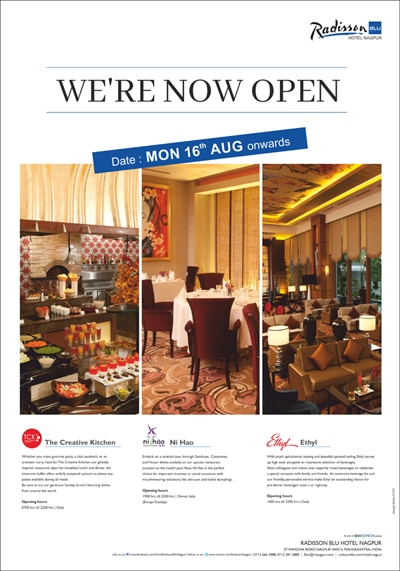 The student strength also increased from around 2000 five years ago to 7000 now. Dr. Vikas Singhal further announced that Regional Director Dr. P. Sivaswaroop has received National Gold Medal for "Innovation in Open and Distance Learning" in this Convocation at New Delhi.  This is a prestigious Gold Medal among all State Open Universities and Distance Education Centres of conventional Universities in the country. This award is recognition for the Job Placement and Vocational courses provided to Gadchiroli Tribal Students. This award is given for this innovative concept in Learner Support Services in Distance Education.
Dr. Uma Vaidya in her Convocation address said, while the traditional distance education delivery through print and study-centre is being strengthened, the University is strengthening the development of interactive multimedia content and learner support through video-conferencing and web-based platforms by utilizing both, the  Edu-sat and the Internet. This special method of teaching has opened new vista-s in Indian Education System and has empowered Indian students to compete with the Global Educational scenario.  The ancient Indian Convocational address was a wonderful guidance for a degree-holder entering in the new open world.

At the Samavartanavidhi, i.e. the convocation ceremony the students were advised in Sanskrit "Satyam Vada, Dharmam Cara, Matrudevo Bhava, Pitrudevo Bhava, Aacharya Devo Bhava and Atithi Devo Bhava".  It means speak the truth, behave righteously and treat your mother, father, teacher and the guests as the God. It is from the Upanishads, the Indian sequels of philosophy of life. It is the most secular advice given to a graduate to shape up his entire life. The word Dharma here is not used in the sense of religion but in the sense of code of conduct filled with nobility. Thus, the now you are entering in the world as the cultured citizens of India, be proud of your motherland India and make her proud as the best wards of her.
Former, VC of S. G. B. Amravati University, Amravati Dr. Kamal Singh was specially invited guest of the Convocation ceremony at Nagpur. The programme was attended by dignitaries like Associate Professor, RTM Nagpur University Dr. Rajshree Vaishnav, Dr. Rayalu from Dharampeth Science College, and IGNOU Coordinators/ Programme Incharges from various Study Centres namely Dr. S. B. Zade, Dr. S. I. Koreti, Dr. Rashmi Batra, Dr. K. Wath, Satish Tata, Pushpa Kukde & Sister Dongre, and all the Regional Centre staff. The Programme was conducted by Supriya Ranade and Dr. Wath, IGNOU PIC and Principal Bar. S. K. Wankhede College of Education proposed the votes of thanks.