Outcome of the situation is colleges which have maximum seats vacant are facing the danger of de-recognition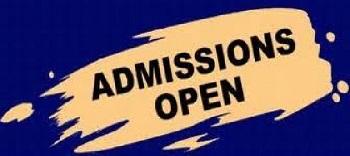 Nagpur News:
Becoming an engineer was a dream of every student and create a prestigious place for himself in the society was uppermost in his mind. However, the situation at present, it appears, has become opposite. This situation can be proved by a fact that there are as many as 27,000 seats are vacant in 2494 engineering colleges in Maharashtra. The outcome of this disturbing situation is that the colleges which have maximum seats vacant are facing the danger of de-recognition. The Maharashtra Government, too, has been put into a trouble of sort for granting permission for opening new colleges in the state.
It may be recalled that the number of vacant seats in engineering colleges has increased considerably since the past three years. Earlier, efforts were made to fill the vacant seats by conducting local level examinations after the examinations conducted by All India Technical Education Council (AICTE) were over. Still the problem of vacant seats turned from worse to worst.
According to reports, earlier the private engineering colleges were only opened in Maharashtra. However, the situation has changed drastically. Now, hundreds of private colleges have been opened in various states like Uttar Pradesh, Uttarakhand, Madhya Pradesh, Chhattisgarh, Bihar, and Jharkhand. Previously, the students from these states used to come to Maharashtra for studies in private engineering colleges. Therefore, there was hardly any seat vacant in the Maharashtra colleges. But now the situation has changed. The students from other states prefer to study in their respective states.
Other aspect is the private engineering colleges have mushroomed in Maharashtra. But when time for giving jobs to meritorious students comes, the campuses are conducted by only eminent colleges in the best manner. In comparison, the meritorious students from other states have got more opportunities for good jobs with an attractive salary package in metro cities as well as computer cities in Maharashtra.
But the most horrible fact is on the one hand the number of vacant seats has been increasing manifold and on the other hand, the concerned departments of Central Government are granting permissions without any though to open new colleges by indulging in shoddy deals. This phenomenon may prove the terrible consequence for the students in future and not the Central Government authorities.
The permission for opening private engineering colleges while preparing a report on education situation in Maharashtra. Now, the situation has turned to no return if the opinions of experts are considered in a proper way. Many times one may witness that a large number of managements of some institutes knocking the doors of AICTE for permissions to open new colleges by overt or covert deals. This is the main reason for mushrooming of private engineering colleges in Maharashtra despite the fact that there in need for any new college. But these colleges have shamefully failed to provide good quality of education to students who dream of a bright future.
In Nagpur, the most numbers of vacant seats are in the private engineering colleges affiliated to Rashtrasant Tukdoji Maharaj Nagpur University (RTMNU). Similarly, it has become a routine affaire that the posts of Principals in these colleges are vacant, too, like the seats for students. Complaints in this regard were lodged with AICTE but in vain. According to rules, these colleges must have permanent staff with salaries commensurate with Sixth Pay Commission. But the teachers and other staffers who create engineers have to be satisfied with only a four figure salary.