Nagpur: The poor recovery on Property Tax front has put the Nagpur Municipal Corporation in enormous distress. The State Government has also in stern words 'advised' the civic body to manage its affairs on its own instead of depending on government grants. Left with no alternative, various departments of the NMC such as Property Tax, Town Planning, Market Departments and others have got active to 'earn.' The Water Works Department is now launching a drive from October 22 to recover pending dues.
However, the abysmal recovery of Property Tax, the main source of revenue, has left the NMC administration furious. Despite cracking a whip by the Chairman of Tax Assessment and Collection Committee Sandeep Jadhav who gave a dressing down to negligent officials and employees and also ordered stern action against them, the situation seems as it is.
In Dharampeth Zone, at least 27 establishments located on PDKV land in Kachipura have been issued notices for clearing pending dues of Property Tax to the tune of Rs 90 lakh. According to notices, if the establishments failed to clear the dues till October 20, the Property Tax Department will launch seizer warrant action from October 22. Similarly, the Department, on the orders of the then Chairman of Tax Assessment and Collection Committee, had carried out an action of sounding dhols in front of 10 other establishments in the zone to 'shame' the owners and force them to clear dues. The dhol action was also carried out in front of some Kachipura establishments. Some of the establishments in connivance with political leaders and babus of Property Tax Department had managed to reduce the figure of pending dues.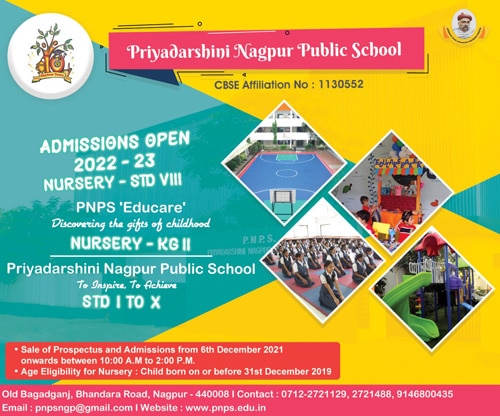 Moreover it is found that some of the establishments such as Vishnu Ki Rasoi, Sardar Ki Rasoi, Sai Vatika Lawn, Green Diamond Lawn, Danapani, Vaishnavi Lawn, Bharat Lawn, NH-7, Ashtavinayak Caterers, Vaibhav Laxmi Lawn, and over half a dozen decoration establishments, auto services carried out illegal constructions and doing business without permission. Now, notices under Section 267A of Municipal Corporations Act have been served to these establishments and have been directed to pay double the amount of annual Property Tax. If the said establishments failed to clear the dues they could face a stricter action in the coming days. Auction and seizure of the properties of defaulters could be on the anvil.