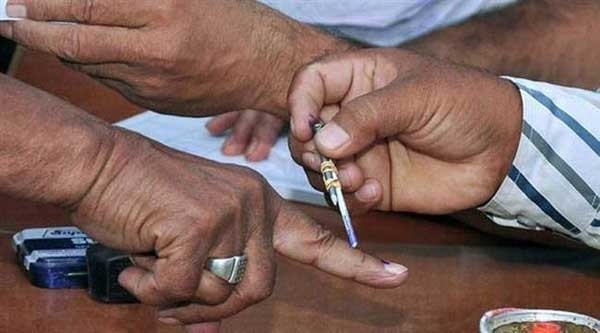 Nagpur: Voting for three constituencies in Vidarbha – Amravati, Akola and Buldana – is being held in the second phase of Lok Sabha elections. In all polling is taking place in 10 seats of Maharashtra including three seats of Vidarbha.
According to information, 24 percent voting was recorded in Amravati constituency till 1 pm. Polling percentage in Akola and Buldana is also near the same figure. Voting commenced in the State at 7 am and till 9 am, around 8 percent voters had exercised their franchise.
In Amravati, BJP-Shiv Sena candidate Anand Adsul and UPA supported Navneet Rana are in the fray. Gunwant Deopare of Bahujan Vanchit Aghadi and Arun Wankhade of Bahujan Samaj Party are other prominent names trying their luck. Adsul had defeated Rana in 2014 election when she was a NCP candidate. Around 2,000 polling stations have been set up in Amravati, Badnera, Daryapur, Achalpur, Melghat and Teosa Assembly segments in the district.
In Akola, there is triangular fight between sitting MP and BJP-Shiv Sena candidate Sanjay Dhotre, Congress-NCP's Hidayat Patel and Vanchit Bahujan Aghadi's Adv Prakash Ambedkar. In 2014 polls, when same candidates had contested. There are 18,64,544 voters in Akola Parliamentary constituency. In the six Assembly constituencies, 2,085 polling stations have been set up.
In Buldana Lok Sabha constituency, total 12 candidates are in the fray including sitting Shiv Sena MP Prataprao Jadhav, NCP's former State Minister Dr Rajendra Shingne and Vanchit Bahujan Aghadi's Baliram Shiraskar. Total 17,58,943 voters from six Assembly segments will exercise their franchise.