Nehrunagar Zone, Aasi Nagar Zone, Satranjipura Zone &Lakadganj Zone's to remain affected
Water through tankers shall not be supplied to affected areas during &after shutdown period.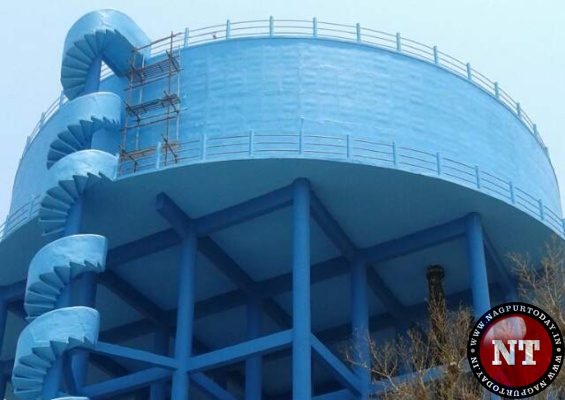 Considering insufficient water storage at the Totladoh Dam and Navegaon-Khairy reservoir, more water is required to be lifted from the Kanhan river from its intake wells for the city, Nagpur Municipal Corporation and Orange City Water have decided to carry out some interconnections and changes on Kanhan Water Treatment Plant feeder lines.
The shutdown work shall enable comparatively more water to be pumped from Kanhan WTP to the Nagpur city. This will further serve the purpose of increasing Kanhan Water Supply to some of the areas which are currently being supplied by Pench Source, For that NMC-OCW has taken a 24 Hrs shutdown of Kanhan Water Treatment Plant (WTP) starting from 5 AM on 31/10/2018 (Wednesday) to 5AM on 01/11/2018 (Thursday).
Following this shutdown water supply in Nehrunagar Zone, Lakadganj Zone, Satranjipura Zone and Ashinagar Zone shall hamper and post shutdown it shall require almost 24hrs for supply stabilization on feeder main. Therefore post shutdown for next 24hrs. there will be less pressure supply in areas.
Following works will be carried out during shutdown:
1. Interconnection work of 1300mm x 600mm Kanhan Feeder Main at KanhanWTP . This work will be performed by NMC- OCW Team.
2. Removing the Zero Velocity Valve from Kanhan 600mm line near Gamdoor restaurant on Kamptee road and reinstalling it on pumping outlet of Kanhan 600mm line at Kanhan WTP.
This work will be performed by NMC- OCW Team.
3. Interconnection of 400mm dia. Inlet line of Uppalwadi-Wanjra NIT Proposed ESR with Kanhan Central 900mm Feeder Main near Pioli NadiNallah on Kamptee Road. This work will be performed by NMC-NIT Team.
4. Leakage repairing of Kanhan 600mm line near 10. no. Pulia Square on Kamtee Road. This work will be performed by NMRCL Team.
5. Rerouting of 400mm dia. line (old inlet line to Nara ESR) and its interconnection with GH-Kanhan 900mm feeder line at Lalgodam Square on Kamtee Road. This work will be performed by NMRCL Team.