No Tanker supply during shutdown period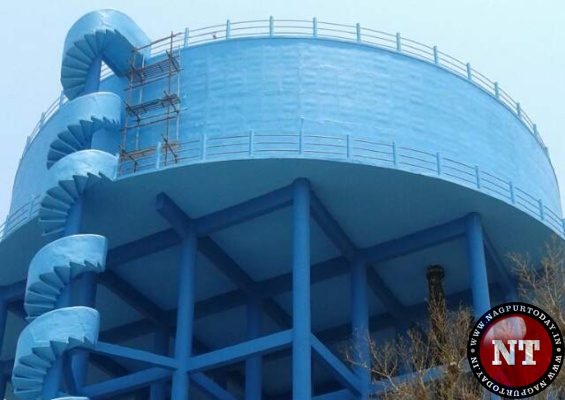 Nagpur: In a bid to improve water supply to Nar village, KGN society and other parts of North Nagpur, Nagpur Municipal Corporation and Orange City Water has planned to interconnect newly laid 700 mm dia pipeline with 400 mm dia existing pipeline at 2 places at Nari ESR outlet on March 1.
For this, it required almost 24 hrs shutdown following which water supply in Nara, Nari, Jaripatka and Indora -1 ESR's will remain affected. The shutdown work will start on March 1 at 10 am to March 2 at 10 AM.
Areas to remain affected during 24-hours shutdown are:
NARA: Kamgar Nagar, Nalanda Nagar, Bank Colony, Sanyal Nagar, Amar Vihar, Kamathi Road Part, Kapil Nagar, Dikshit Nagar, Samyak Nagar, Prabhat Colony. Shende Nagar, Awale Nagar, Manav Nagar, Babadip Singh NagarRamai Nagar, Guru Tejbahadur Nagar, Samarth Nagar, Rajgha Nagar, WCL Power Grid, Chaitanya Nagar, Sahyapur Nagar, Angulimal
NARI: Shambhu Nagar, Tirupati Nagar, Saint Jagannada Layout, Nirmal Colony (Part) NagarAlankar Society, Arya Nagar, Tawakkal Society,Wox Cooler, Om Sai Nagar Nara gaon, Devi Nagar, Noori Colony, Sivagiri, Nirmal Colony (Part), Aradhana Colony, Preeti Society, Shivgiri Devi Nagar, Saraswati Lawn.
Jaripatka : Jagrut Nagar, Nagasen Nagar, Amarojoti Nagar, Nagabhoomi Society, Ahuja Nagar, Hoodco Colony, Thathagat Colony, Angulimal nagar, shubham colony, Kasturba Nagar, Kukreja Nagar, Sant Lahanuji nagar, CMPDI Road WCL
Vishwas Nagar, Sant Bimuji Nagar, Dhammayan Nagar, Chota martin nagar, Nagarjuna Colony, Hira Nagar, Sushila Society, Sumedh Nagar, Rural Headquarters, Vishram Nagar, Babadeep singh nagar, Kabir Nagar, Kalpana Nagar, Sumedh nagar.
Indora 1: Misal layout, motha Indora, Shrawasti nagar, Indora Zopda, RPI Colony, New Thawre Colony, Old Thawre Colony, Chocks Colony, Maya nagar, Vidhya nagar, Ambedkar colony.
NMC-OCW has appealed citizens to store sufficient water for their use as tanker supply will also not be possible & co-operate. The inconvenience caused to citizens due to 24-hours shutdown & maintenance work is highly regretted.