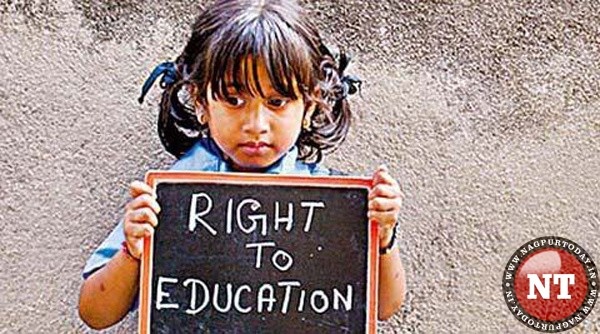 Nagpur: The last date for application under RTE ended on Wednesday. This year, the education department has received 23,460 online applications of of students for admission of 6,795 seats in 662 schools in Nagpur district. The education department will scrutinize these applications.
On Wednesday evening, the Education Department had issued a time-table for the selection process. Like the previous year, students will be selected through lucky draw this year too. According to the timetable, the first lucky draw will be held on March 12 and 13. Last year, the education department had received applications of more than 23,000 students for RTE admission.
The Draw Time Table has been issued by the Directorate of Primary Education. The first lottery will be drawn on 12 March and 13. The parent of those students whose name will be drawn, will have to go to school and get admission for their children. The admission will be done from 14 March to 24. Assessment of the vacant seats will be scheduled from March 24 to 27. The second lottery date will be from 28 March to 31. Parents will have to take her children's admission in school from 2 April to 12. The assessment of the vacant seats will be done from 13 April to 16 April. The third draw will be held on 17 April and 18. Admission can be taken in school from 19 April to 3 May.