Mumbai/Nagpur: In a major development, a court here on Monday discharged nine Muslim youths accused in the September 2006 Malegaon blasts case.
One accused in the case has died, while six were released earlier in 2011 on bail.
Two other accused have been convicted in the 2006 train blasts case.
The order was passed by Sessions Judge V V Patil.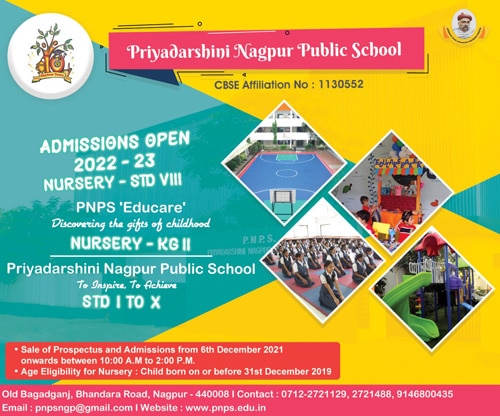 The National Investigation Agency on Thursday told a Mumbai court it has found no evidence to link nine Muslims arrested in the 2006 Malegaon blasts case to the terror attack, a move that could see them walk free.
The NIA did not object to the discharge applications filed by the arrested accused, saying evidence collected by it were "not in consonance" with those obtained earlier by Maharashtra Anti-terrorism Squad and the Central Bureau of Invgestigation, which had recommended their prosecution.
"It is submitted that evidence collected by NIA in further investigation is not in consonance with evidence collected by the Anti-Terrorism Squad and the CBI. The court may kindly pass appropriate orders in the matter," the anti-terror agency told a special NIA court in response to discharge applications filed by the nine accused.
It said no evidence was found in support of the conclusion drawn in final reports filed by ATS and CBI, which had probed the case earlier, and recommended prosecution of the accused arrested in connection with the September 8, 2006 explosions that killed 37 people and wounded 125.
Judge Y D Shinde adjourned hearing till next month. The 2006 bombings were part of a series of explosions that had rocked Malegaon, a communally sensitive power-loom town in Nashik district of Maharashtra, located about 300 km from Mumbai. The blasts had occurred in a Muslim cemetery, adjacent to a mosque, after Friday prayers on Shab-e-Barat.
The Maharashtra ATS, which first probed the case, had arrested Noorul Huda Samsudoha, Shabbir Ahmed Masiullah, Raees Ahmed Rajab Ali Mansuri, Salman Farsi Abdul Latif Aimi, Farogh Iqbal Ahmed Magdumi, Mohammad Ali Alam Sheikh, Asif Khan Bashir Khan alias Junaid, Mohammad Zahid Abdul Majid Ansari and Abrar Ahmed Gulam Ahmed.
The case was later handed over to the CBI, which endorsed the findings of Maharashtra ATS, before it was transfered to NIA after it came into existence in 2009. After the confessions made by Swami Aseemanand, an accused in the 2007 Mecca Masjid blast, the role of Hindu right wing organisation 'Abhinav Bharat' in the blasts came to light.
Following Aseemanand's confession, the accused moved the court with discharge applications. In May this year, NIA filed its charge sheet in the case against four accused– Lokesh Sharma, Dhan Singh, Manohar Singh and Rajendra Choudhary, contradicting the findings of the ATS and the CBI.
Malegaon had seen another terror attack on September 29, 2008, also allegedly masterminded by 'Abhinav Bharat' in which seven persons were killed.