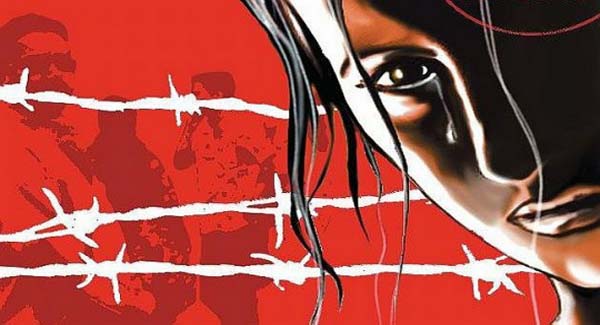 Nagpur News : Targeting three days of rescue operation, a police team of five travelled continuously at six places in Rajasthan to rescue a 19-year-old girl who was sold in Rs 70,000 last week. PSI G B Sonawne, who headed the police team, has successfully arrested six people including two women- who are the vicitm's mother's friends- involved in abduction and selling the girl.
Initial investigation in the case shows that the accused Archana Dhande, 35, a resident of Wathoda road and Pardi resident Anita Sadmake, 30 has sold two more girls. Sonawne informed that they are a part of huge gang in Maharshtra and are involved in selling many girls from city and Vidarbha as well.
Police said that the rescued girl is under trauma.
The victim, a school dropout, told police that Dhande and Sadmake had assured her of a good salary job in Madhya Pradesh but cheated her by taking her to Rajasthan. The victim's mother had gone to Chandrapur when Dhande and Sadmake convinced her to go with them to MP on June 6. Police told that the victim was earlier working with a catering service.
"They told the girl that they have found another job in Rajasthan for her. At Ujjain, Dhande and Sadmake met Babulal Yadav who then took to meet Jaswant Saudiya in Shahjapur," told Sonawne.
A police complaint was filed on Friday by the victim's mother at Nandanvan police station.
Sonanwne told they have learnt from the villagers that around 40% girls have been sold to them in Rajasthan.
Another accused was arrested from Babulvan area in Nandanwan- Pawan Kumar Agrawal, 47. He does the job of ticket reservations and further arrangements for the both the parties-dealers and sellers.
Cops informed that Agrawal also has contact with tout Babulal Yadav, a resident of Shahjapur, who acts as a mediator in selling girls. Yadav and other Jaswant Singh Saudiya, 29, a resident of Salwad, were also arrested from Uapara Gangapur village in Rajasthan.
The victim was sold to Saudiya in Rs 70,000.
The victim told police that Saudiya had married her in the presence of Panchayat and even submitted some documents of their marriage in Agar village. He then took her to his village in Harnawada in Salwad.
According to the victim's statement, Saudiya kept her for four days. She told police that he would torture and forced her to drink drug laced drinks before sexually assaulting her. Later after four days, Saudiya contact Yadav to take back the girl and return the amount.
In the meantime, the victim's mother had alleged against Dhande and Sadmake, who were interrogated. Their cell phone records took cops to Yadav and they reached Saudiya. Police said that Saudiya had an idea about police complaint and thus was trying to hide in Upara Gangapur but was caught through his cell phone locations.
All the six accused are in police custody till June 24.