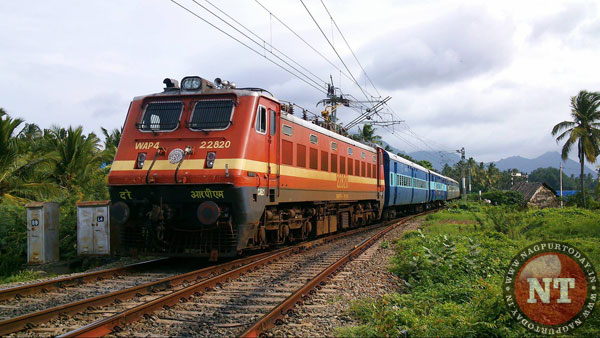 Nagpur: As many as 16 trains will remain cancelled from Nagpur between April 5 and April 20 owing to various repair works. Already the closure of platform no 2 has affected the train movement.The trains will be affected due to non-interlocking, third line and yard remodelling works being carried out at Bhusawal station under the zone.
The mail/express trains which have been cancelled include 22111/22112 Bhusawal-Nagpur (tri-weekly), 22123/22124 Ajni-Pune-Ajni weekly express, which leaves Ajni on April 16 and from Pune on April 19. Besides, train number 11417/11418 Pune-Nagpur-Pune Hamsafar Express has also been cancelled on April 18 and 19.
The passenger trains that have been cancelled between April 6 to 20, include 51285/51286 Bhusawal-Nagpur-Bhusawal, 51197/51198 Bhusawal-Wardha-Bhusawal, 51183/51184 Bhusawal-Narkhed-Bhusawal, 51151/51152 Amravati-Narkhed-Amravati, and 51195/51196 Wardha-Ballarshah-Wardha. In the meanwhile, three express trains will pass through diverted routes on April 18. The trains include 18501 Vishakapattnam-Gandhidham will move via Akola, Khandwa, Itarsi, and Bhopal.
Similarly, 12843 Puri-Ahmedabad will pass through the same route, while 12844 Ahmedabad-Puri will pass through Baroda, Ujjain, Bhopal, Itarsi. Following these works, 12405 Bhusawal-Nizamuddin Gondwana Express has been short-terminated. This train will run between Nagpur and Nizamuddin between April 7 to 16. Similarly, train number 12406 Nizamuddin-Bhusawal will operate till Nagpur till April 14.